Financial Results
UBS Results Defy Tough 2022 Market Conditions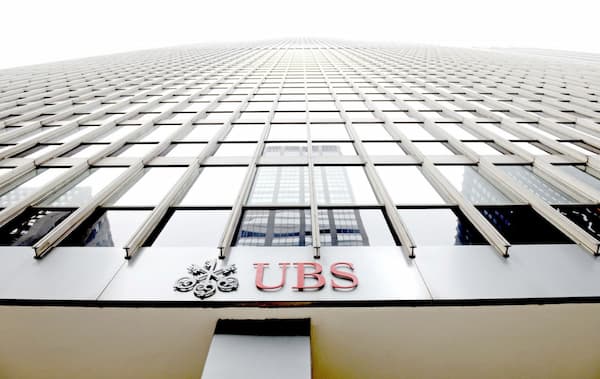 While some fee income was hit as markets pulled AuM down, rising interest income helped the figures for the bank. Overall, it was able to draw in net inflows and deliver what the bank said was a broadly strong set of figures last year and in Q4.
UBS today reported a rise in its net profit (attributable to shareholders) of $1.653 billion in the fourth quarter of 2022 versus $1.348 billion a year ago.
For the whole of 2022, the figure rose to $7.63 billion from $7.457 billion, the group, which operates in multiple regions, said in a statement.
In the Americas, for the full year, global wealth management (GWM) attracted net new fee-generating assets of $17 billion, it said.
Total revenues eased a touch in the quarter from the same period of 2021, at $8.03 billion from $8.705 billion. Operating costs fell to $6.085 billion from $7.003 billion. There was a $7 million provision for credit losses in Q4, against a net release of $27 million a year ago. The bank's Common Equity Tier 1 ratio – a standard international measure of a lender's capital buffer – was 14.2 per cent at the end of 2022, down from 14.4 per cent, driven by a $9 billion rise in its risk-weighted assets, partly offset by a rise in CET1 capital.
Looking ahead, the bank said: "Although the macroeconomic and geopolitical situation remains uncertain, we expect our revenues in the first quarter of 2023 to be positively influenced by seasonal factors, such as higher client activity levels compared with the fourth quarter of 2022."
"Lower asset valuations are expected to have a negative impact on our recurring net fee income year-on-year, and weak client sentiment may affect net new assets in our asset-gathering businesses; however, we expect higher interest rates to positively affect our net interest income, especially for the Swiss franc and the euro. The easing of Covid 19-related restrictions in Asia Pacific is expected to contribute to generally more positive sentiment in that region, which we expect to translate into higher client activity levels over time."
Ralph Hamers, group CEO, added: "We delivered good full-year and solid fourth-quarter results in a difficult macroeconomic and geopolitical environment. Our performance proves that our strategy is the right one. Clients turned to us for advice and stability, resulting in $60 billion of net new fee-generating assets for the full year and $23 billion in the fourth quarter. We maintained a strong capital position while returning $7.3 billion of capital to our shareholders in 2022."