Uncategorised
Updated Forward Features Calendar For 2023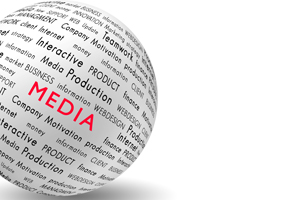 An updated forward features calendar schedule for our publications.
Markets fell in 2022 – both on the equities and bonds side – and many investors suffered one of the worst years for a decade. Interest rates may have further to rise before there's a peak. Energy markets remain difficult, with Russia's invasion of Ukraine a continuing story. Away from macroeconomics, the continued development of tech such as artificial intelligence is a theme, for example driving mass-customization in wealth management, back- and middle-office processes, and asset allocation.
Contrary to certain predictions, the world of offshore banking hasn't declined; and with the European Union's top court issuing a big ruling that hits public registers of beneficial ownership, such IFCs have plenty of life left. We will want to keep on top of developments in this area.
There may be a recession around the world this year, but for some high net worth individuals, they will want to enjoy their wealth and the freedoms it brings. We will look more into what sort of spending and collecting habits are taking place this year.
Some themes are so ubiquitous, such as ESG investing, that we aren't specifying a particular month to examine them.
If readers think there are topics that cry out to be given editorial treatment, but don't appear here, please don't hesitate to get in touch with us. To contact the editorial team: email tom.burroughes@wealthbriefing.com and amanda.cheesley@clearvlewpublishing.com
January 2023
The start of the year is typically a chance to make forecasts on what wealth managers think clients should do with their money. We want to hear from wealth and asset managers, advisors and private banks, on what they think clients should do. Contrarian or specialized ideas are welcome.
February
Time to look at technology again. We have seen several new digital tools being adopted and, with some of the pandemic experience fading, we ask what changes are permanent, what is changing. How well trained are wealth managers to use this tech? How is the spending to adopt tech also influencing spending priorities of wealth managers, playing a role in M&A and other changes? Where does AI fit into this picture?
March
A fresh look at offshore: which jurisdictions appear to be leading the pack and have done relatively well from the mix of challenges and opportunities, and which ones have work to do? What is driving the success? And to what extent are certain activities being "onshored" to stay on the right side of regulatory and compliance requirements?
April
A spread of features and interviews with wealth managers in the MENA region, Switzerland and one or more of the regional wealth markets in the US (Boston and Northeast, Florida, other).
May
We talk to executive search figures, and firms, about how they are finding talent, while handling NextGen wealth transfer in so many markets around the world. How can technology alleviate talent bottlenecks or is this a false hope? Does wealth management need to reconsider its value proposition if it is more difficult to get advisors?
June
Time to get luxurious. We want to track trends in luxury spending; they can be viewed as barometers of wealth trends more broadly. We will examine the crossover between investing in collectibles and forms of real estate, and the enjoyment of fine art, fine wine, jewellery, watches, classic cars, yachts, and objects such as rare musical instruments, etc. This is also an opportunity to look at areas such as yacht and private aircraft use, registration, etc.
July
The crypto currency/digital assets space. Features will cover trends, the aftermath of what was a troubled 2022, the behavior of regulators, what wealth firms are doing in the space, etc.
August
No set theme for this month.
September
The team explore stories under the theme of "protecting the client" – looking at how private banks/advisors help HNW people avoid problems of physical and cyber security; guard reputations by managing their physical and online presence; handle issues such as cognitive decline in older family members, the complexities caused by divorce and separation; also looking at the intersection of health and wealth management.
October
Another set of features looking at how wealth managers are allocating assets (one assumes that by the mid-autumn, a period of rising interest rates may have changed the wealth "chessboard").
November
This is a time to look at the "giving season" and write about philanthropy, charity, impact investing and related topics. How has a difficult period for markets and demands for giving affected charities' thinking about what is needed?
December
No specific topics planned.