Financial Results
Citigroup Completes Thailand, Malaysia Retail Bank Sales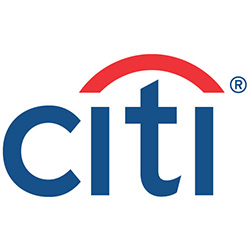 Under CEO Jane Fraser, the bank is embarked on a program to sell 14 retail banking arms around the world, from Mexico to Southeast Asia. It is pivoting to areas such as wealth management where margins are higher – an example of restructuring moves that global lenders are making.
Citigroup has completed its sale of the bank's Malaysia and Thailand retail banking and consumer credit card businesses to United Overseas Bank subsidiaries, including the transfer of over 3,000 related staff.
The US bank expects to obtain a regulatory capital benefit of about $1 billion.
Already, the New York-based group has embarked on the sale of 14 retail banking operations around the world, as the firm pivots toward higher margin areas such as wealth management. Already, it has spun off businesses in Mexico and Australia, among others. Jane Fraser, the CEO, announced the strategy last year.
Citigroup and UOB first announced the transaction on January 14, 2022, as part of a broader sale agreement covering consumer banking across Malaysia, Thailand, Vietnam and Indonesia, excluding the bank's institutional businesses.
As previously disclosed, Citigroup's sales of the Vietnam and Indonesia consumer businesses are expected to be completed in 2023.
In total, sales agreements have been signed in nine markets. Transactions have now closed in four markets including Australia, the Philippines, Thailand and Malaysia. Citigroup is also in the process of winding down consumer banking in South Korea and Russia.
"Today's announcement is positive for clients, colleagues, and our firm. Citi remains deeply committed to Malaysia and Thailand, and we will invest further in both markets across our leading institutional franchise to support clients locally and where they do business across Citi's network," Citi Legacy Franchises CEO, Titi Cole, said.
In its financial results, reported October 17, Citigroup said revenues rose by 6 per cent from the prior-year period, whilst profits fell by 25 per cent to $3.48 billion or $1.63 per share. According to the bank, net income for the third quarter of 2022 reached $3.5 billion, or $1.63 per diluted share on revenues of $18.5 billion.
This compared with net income of $4.6 billion, or $2.15 per diluted share, on revenues of $17.4 billion for the third quarter 2021.