WM Market Reports
RIAs Eye Growth Slump But Continue To Hire, Invest – Mid-Year Survey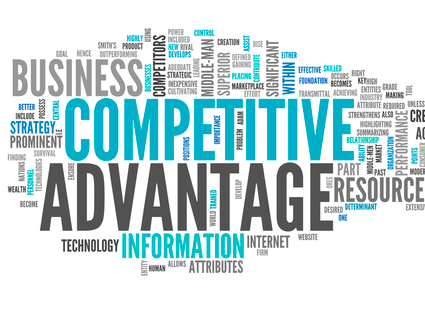 Tougher market conditions aren't deterring wealth managers from positioning businesses for growth via more technology, staff and business approaches. That's the broadly optimistic message that comes from a consultancy issuing a study of the RIA sector.
Despite sharp declines in assets under management and revenue as a result of the faltering stock market, RIAs say they will continue to invest in growth, recruit and develop talent and improve client services.
"These priorities signal that the advisory industry is optimistic and determined to continue investing in its own future," said Philip Palaveev, CEO of The Ensemble Practice, an industry consulting firm that gave Family Wealth Report an advance copy of Pulse of the Industry 2022, a mid-year survey of US RIAs.
"Wealth management firms are pretty calm right now," Palaveev continued. "They're eyeballing inflation, the market and a possible recession, but they're not starting to panic."
Seventy-four firms, with an average of $1.3 billion in AuM, participated in the survey and reported a median decline in AuM of 11 per cent for the first half of the year. The drop was the steepest since The Ensemble Practice began conducting the survey five years ago.
Although firms continued to add net new clients, the rate of clients added to a firm's roster slowed by nearly half. The typical firm responding to the survey added 27 clients through June, representing 4.7 per cent growth to its client base, while last year new clients accounted for 8.6 per cent of client roster growth.
Hiring costs jump
Despite these setbacks, RIA hiring has not slowed down, reflecting the continued high demand – and short supply – of quality talent. Two-thirds of RIAs responding to the survey hired for new positions so far this year and just over half increased their overall headcount. None of the firms reported any layoffs.
Advisory firms now have to pay a premium of 15 to 20 per cent above last year's compensation packages to remain competitive, Palaveev said.
"Someone you could hire for $100,000 last year now can get $115,00 or $120,000," according to Palaveev. "That leaves wealth management firms with a dilemma: do they raise the salaries of current employees or try and hide the salaries of new advisors and staffers?"
Resignations, most likely reflecting the industry's aging demographics and the lingering impact of the pandemic, are also an issue for large firms. Nearly 70 per cent of firms with over $1 billion in assets reported having experienced resignations during the first half of the year.
The combination of declining revenue and high external valuations slowed internal equity transactions at RIAs. Firms which reported adding new partners dipped to 16 per cent for the first half of the year, compared with 22 per cent last year. Equity transactions between existing owners also slumped. Just 24 per cent reported an internal deal this year, compared with 33 per cent in 2021.
Growth slump
Palaveev expects organic growth to slow for the rest of the year. And, according to the survey, the gap between target levels for growth and actual growth has widened. Smaller RIAs with less than $500 million in AuM targeted growth at 13.5 per cent, but to date have only grown by 5 per cent. Large firms targeted 8 per cent growth, achieving an increase of 4.8 per cent through June.
"If the market continues what it's been doing so far, I expect very slow growth," Palaveev said. "I don't think RIAs market enough or spend enough on business development. More apples will fall when you shake the tree. But what I'm watching for is the impact of repricing talent. If talent costs go up 20 per cent and revenues go down 20 per cent, that will be a bite."