Company Profiles
Sanctuary Wealth Taps Thirst For Freedom Without Burdens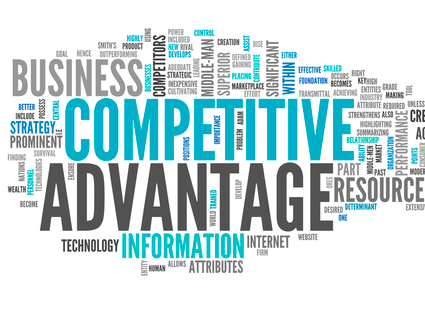 We talk to one of the top men at a firm which takes a different approach to helping wealth managers achieve independence.
There has been plenty of M&A activity shaking up the wealth management sector, as an almost daily run of news stories shows. A concern for some is finding the best ownership model to ensure that clients are looked after rather than forgotten in a dash for results.
For many deals, private equity backing, as discussed here, is the norm. And it raises questions about alignment of interests. One way those questions can be answered is to have a variety of backers for deals to create diversity and balance. That was one of the arguments that arose when Family Wealth Report interviewed a firm growing via deals: Sanctuary Wealth.
A week ago, Sanctuary, majority-owned by Azimut Group, closed a $175 million investment from Kennedy Lewis Investment Management. A balance of different types of owners, therefore, is a good platform for considered growth, Vince Fertitta, Sanctuary president, told FWR recently.
Sanctuary takes strategic stakes in other firms but does not necessarily buy 100 per cent stakes in them. "We are interested in co-investing alongside firms," Fertitta said.
If an RIA is up for sale, Sanctuary can partner with a private equity firm and buy it and, in time, move to a minority stake. This is "lucrative for us," he said.
There has been plenty of activity. Sanctuary recently brought in SkyPath Private Wealth, a New Jersey-based firm that had $1.2 billion in assets under management from Merrill Lynch. It invested in GoalPath Solutions, a firm based in Overland Park, Kansas. Earlier in July it welcomed Marriott Wealth Advisors. And, as reported separately today, it has brought Crescent Pine Family Office Group in Rye, New York, into its network. (See another example here.)
The gap
There remains a gap in the market for those who want freedom from a large firm without the responsibility of owning their own RIA/broker-dealer. And that is where Sanctuary comes in.
"We fill that sort of void; our partner firms maintain all of the benefits of owning their own business, but we take on the regulatory responsibility and have built an easy-to-use platform for serving wealthy clients. They have their own brands, and we allow them to conduct their business through our regulated entities," Fertitta said. "Each of our partner firms have their own brand….Sanctuary operates in the background."
"By nature, successful, high-performing financial advisors are entrepreneurial, and they are motivated…. they don't want to be managed and yet they are often stuck in an employee's world," Fertitta continued.
The industry has seen the rise of organizations such as Focus Financial, Hightower and Dynasty, creating structures through which some financial advisors can move from an established firm to create their own shops. (The other side of the gap, Fertitta argued, is firms like LPL, Finet and Raymond James who take on the regulatory burden and offer a lot more support than the aforementioned firms, but at the expense of some of the freedom, flexibility, and control sought after by breakaway advisors.)