People Moves
Who's Moving Where In Wealth Management? – Argent Trust Company, Sanctuary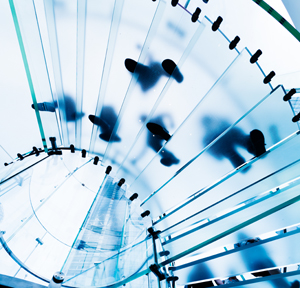 The latest moves and appointments in North America's wealth management sector.
Argent Trust Company
Argent Trust Company vice president and trust officer Heather Webb has been selected as a member of the Fellows of the Texas Bar Foundation. She was chosen for her contributions to the legal profession and her dedication to improving the justice system throughout Texas.
Each year, one-third of one per cent of Texas attorneys receive membership to the invite-only foundation. Nominations require notable contributions to the legal profession and the Texas community. Once nominees are selected, they must be elected by the Texas Bar Foundation Board of Trustees.
"In 1965, the Fellows were compromised of 225 charter members. Since then, 10,000 Texas attorneys have been selected for membership," said Webb. "It is an honor to be invited for membership to the Fellows of the Texas Bar Foundation and to be among those select Texas attorneys. Fellows allows me to give back to the community through education, protection and legal services."
Webb holds a bachelor's degree in accounting and a Juris Doctorate degree, both from Texas Tech University. She has served as vice president and trust officer at Argent Trust Company for more than seven years.
Argent Financial Group is an independent, fiduciary wealth management firm and is responsible for more than $35 billion in client assets.
Sanctuary Wealth
Sanctuary Wealth has welcomed Fuentes Hondermann Wealth Management to its network.
Based in Sanctuary's Miami office, the three-person team with $250 million in client assets under management was previously affiliated with Morgan Stanley Wealth Management. It consists of managing director, senior wealth advisor Luis Fuentes, executive director, senior wealth advisor Rosario Hondermann, and executive director, senior wealth advisor Chris Fuentes.
The team estimate that about 30 per cent of business comes from US clients and 70 per cent from international business, with a concentration in the Argentina/Uruguay region as well as Mexico.
The three partners have been together as a team for more than 25 years, first with Merrill Lynch and then, starting in 2012, with Morgan Stanley Wealth Management before deciding that independence offered the most benefits to their clients.
Luis Fuentes, the senior member of the team, was born in Havana, Cuba and spent 41 years of his career with Merrill Lynch as an international financial advisor, leading and mentoring various teams during his tenure, and serving wealthy families and institutions in the US, Latin America, and Europe.
A wealth manager for more than 20 years, Rosario Hondermann holds degrees in both law and political science from Universidad Nacional Mayor de San Marcos in Lima, Peru. Although born in Lima, she has lived in Miami, Florida with her family for more than 30 years and provides financial solutions and advice to high net worth clients and institutions in Latin America, Europe, and the US.
With more than 25 years of experience as an international financial advisor, Chris Fuentes started his career in 1998 after graduating from the University of Miami, School of Business Administration. Chris specializes in the creation and implementation of global portfolio strategies and asset allocation and, like his partners, is fluent in Spanish and English.
The Sanctuary Wealth network includes partner firms across 23 states with over $20.0 billion in assets under advisement.