People Moves
Who's Moving Where In Wealth Management? – KeyBank Wealth Management, CIBC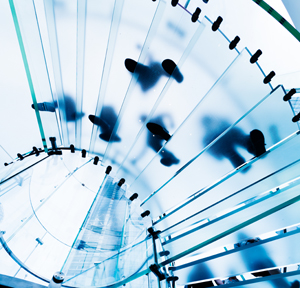 The latest senior moves and appointments in the North America wealth management sector.
KeyBank
KeyBank Wealth Management, a division of US-listed KeyCorp, has appointed Solomon Schmidt as executive vice president and Key Private Client national executive – a role that will involve increasing the growth of mass-affluent clients.
Schmidt is based in Madison, Wisconsin, and reports to Joe Skarda, president of KeyBank Wealth Management, the firm said in a statement yesterday. Schmidt has worked in the wealth management arena for more than two decades. Most recently, he headed the central wealth management advisor division for US Bank. He earned a bachelor of arts in business administration from Coe College in Cedar Rapids, Iowa. He holds FINRA licenses Series 7, 66, 24, 53, Life and Health and has also earned the CFP® and ChFC® professional designations.
CIBC
CIBC has added six senior figures to its private banking and wealth management teams.
The joiners are Diane McNeal; Nicholas Gibson; Gregory Botshon; Bonnie R Metcalfe; Emily Wheeler, and Kevin Hauri.
McNeal is named managing director and national practice leader for private banking and consumer lending in West Palm Beach, Florida and Chicago, Illinois. With more than 35 years of combined private and commercial banking experience, McNeal provides leadership and expertise on custom credit, mortgage and deposit solutions to the private banking team. Previously, she served as regional managing director of the Florida and Atlanta markets for Wilmington Trust.
Gibson has joined as managing director and private wealth market manager in St Louis, Missouri, with over 15 years of industry experience. In this role, he is responsible for assisting high net worth individuals and families to develop customized strategies designed to manage, protect and transfer their wealth through comprehensive planning, banking, credit and investment solutions. Prior to joining the firm, Gibson served as a senior wealth advisor at Regions Bank Private Wealth and Trust.
Botshon is named managing director and senior private banker in New York, New York, with over 30 years of experience. As a senior private banker, Botshon is responsible for providing integrated wealth management advice to high net worth individuals and families. He has significant experience of managing complex private banking relationships and providing clients with strategic advice and guidance in structured credit and banking solutions, while focusing on investment management, trust and estate advisory, and financial planning. Previously, Botshon served as a private banker at US Trust, Bank of America Private Bank.
Metcalfe is a senior trust advisor in Wilmington, Delaware, with more than 20 years of industry experience. In this role, she is responsible for managing all aspects of trust administration and providing centralized day-to-day trust administration support. Metcalfe also partners with relationship managers and client service associates to provide support for clients' trusts. Prior to joining the firm, Metcalfe served as a fiduciary advisor at Wilmington Trust.
Wheeler has joined as a private banker in Atlanta, Georgia, with more than 10 years of industry experience. In this role, she manages relationships of new and existing CIBC Private Wealth clients through the facilitation of credit, lending and deposit services. Prior to joining the firm, Wheeler served on the Global Corporate and Institutional Advisory Services team at Merrill Lynch.
Hauri is a senior relationship manager in Newport Beach, California, with over 15 years of industry experience. In this role, he provides comprehensive wealth management solutions designed to help successful individuals, high net worth families and organizations achieve their financial and philanthropic goals. Prior to joining the firm, Hauri served as a portfolio manager at City National Rochdale.
"Deepening our client relationships while delivering a full complement of CIBC's private banking and wealth management services is extremely important to us," John S Markwalter, Jr, CEO of CIBC Private Wealth, US, said.