People Moves
Who's Moving Where In Wealth Management? – Sanctuary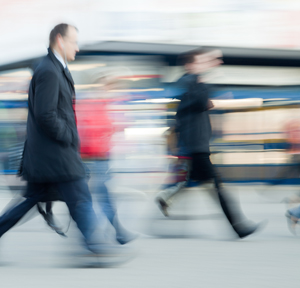 The latest moves and appointments in the North America wealth management industry.
Sanctuary
Sanctuary Wealth, has announced that EverNest Financial Advisors, a firm based in Indianapolis, has chosen to partner with Sanctuary, which has acquired a minority position in the firm.
The two-person team is composed of managing partners Frank Esposito, CFA, and Niki Woodworth, CFP®. With Sanctuary as a partner, they plan to grow their firm both organically and through the acquisition of other advisory practices.
The business has more than $390 million in assets under management. EverNest Financial Advisors provides comprehensive financial planning and investment advisory services to high net worth individuals and families as well as non-profits.
Frank Esposito is in his thirtieth year in financial services, having started as an intern with Merrill Lynch in 1992 before spending a decade working with institutional investors at Goldman Sachs and Strong Capital Management. After leading investment teams at both JP Morgan Private Bank and UBS Financial Services, he moved to being an independent registered investment advisor. In 2015, Esposito merged his practice with Windsor Wealth Management, which led to the creation of EverNest Financial Advisors.
Managing director Niki Woodworth began her financial services career when she joined Windsor Wealth Management in 2017, where her roles included client service manager and director of client service. Since earning the Certified Financial Planner™ credential, she has been working with clients on retirement and estate planning, college funding, and debt and tax management. She was awarded a BS in economics and Spanish and graduated with Cum Laude honors from the Andre B. Lacy School of Business at Butler University.