People Moves
Who's Moving Where In Wealth Management? – Chilton Trust, Raymond James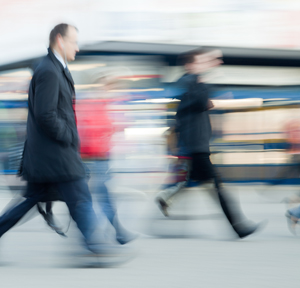 The latest senior moves and appointments in the North America wealth management industry.
Chilton Trust
Chilton Trust, the US wealth management firm and national trust company, has opened a new office in Naples, Florida – adding to a trend of firms building a presence in the state. The office, which is located at 850 Park Shore Drive, adds to Chilton's existing presence in Florida.
Thomas Walsh, senior vice president of the Southwest Florida region at Chilton, will run the office.
Among recent moves, Chilton Trust appointed John A Hilton, Jr, former CEO of Bessemer Trust, and Elizabeth Weymouth, founder and managing partner of Grafine Partners, to its board of directors,
In 2010, Chilton Trust was founded as a state-chartered trust company, and then in 2021 was approved as a National Association by the Office of the Comptroller (OCC). It works with 200 families, developed teams in six geographical locations and is approaching $7 billion in assets under management.
Raymond James
Raymond James has welcomed experienced financial advisor Stuart Scibetta to Raymond James Financial Services (RJFS) – the firm's independent advisor channel, based in its Western region.
Scibetta joins Raymond James and Crux Wealth Advisors, a partnership of independent advisors affiliated with RJFS, from Edward Jones where he previously managed approximately $118 million in client assets.
In his role as senior financial advisor, Scibetta is responsible for running Crux's Tucson, Arizona office, Raymond James said in a statement yesterday.