Technology
TM Group Helps Family Offices To Work Much Smarter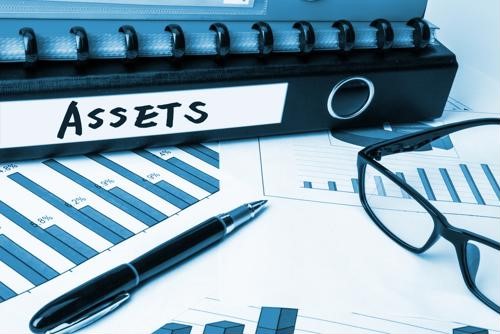 The following article examines how TM Group helps family offices to improve systems such as their internal accounting processes – a vital area that can make all the difference to the efficiency of a family office and the stresses that its main members are subject to.
The following analysis and commentary comes from The TM Group, which works with organizations across industries – including financial services – to help them determine which Microsoft Dynamics solution is the best fit for their business requirements. Microsoft Dynamics covers CRM and ERP (enterprise resource planning) work. The TM Group is based in Farmington Hills, Michigan. The article is written by Ken Jacobsen.
The Client
Located in the Midwest, this client provides wealth planning services for families. Family office firms proactively manage the holdings, stocks and assets of high net worth families, which are typically defined as those whose combined assets total $1 million or more.

The Challenge
Many family office companies start out small and grow organically, obtaining new business and projects as they go. That was the case for this client as well. The problem was that they were not simultaneously updating their internal accounting processes. Data was input manually extracted from systems and software systems that weren't connected with one another. The company's growing book of business made these inefficiencies more apparent, since they were working harder and longer but not better. In short, they were experiencing the law of diminishing returns.
That's when they reached out to The TM Group for guidance on the best path forward.
The Solution
Upon observing the client's processes and what accounting systems they had been using (Microsoft Dynamics GP), we recommended that they upgrade to Microsoft Dynamics 365 Business Central.
Microsoft Dynamics 365 Business Central is the gold standard of enterprise resource planning software solutions. Available through the cloud, rather than on-premises, Business Central pairs answers to problems by boosting teams' performance, enhancing productivity and optimizing output. The fact that its cloud based allows firms to connect and collaborate on any device and in any location. This was a major selling point for the client.
We made a few other recommendations in addition to Microsoft Dynamics 365 Business Central. We also suggested Binary Stream Multi-Entity Management. Although not a Microsoft product, this application streamlines data entry and reporting, so that disparate systems are all connected rather than operating in their own separate silos. Binary Stream centralizes transaction processing and eliminates redundancies through the power and simplicity of automation. It also makes real-time reporting possible with actionable information that is readily attainable.
We also recommended Nolan Advanced Bank Reconciliation as well as eOne Smart Connect. As its description suggests, Nolan Advanced Bank Reconciliation harmonizes accounts with transactions and ensures that they're accurate. eOne Smart Connect takes data from any source and creates records without having to input codes. Optimized for Microsoft Dynamics 365 Business Central, eOne Smart Connect is the fastest-growing integration solution on the market and can also be used with other Dynamics products, including GP, NAV and CRM.
The Results
Prior to Microsoft Dynamics 365 Business Central, this client was working hard but without much to show for it. Now, they're working smarter. While at one time their systems were effective, they aren't when compared with available solutions that leverage the power of automation. Now, this family office management firm can not only eliminate errors but increase visibility into the other areas of their business. They can also make better use of their data to inform other aspects of their business.
With fully-integrated accounting software, this client is set up for success and will be able to deliver on behalf of their clients.
Whether you want to unify data, reduce redundancies, increase transparency or simplify complex processes, Microsoft Dynamics 365 Business Central makes this and so much more possible. For more than 35 years, The TM Group has provided hundreds of mid-size to large organizations with the customized tools, systems and technologies that have proven to take them to the next level of efficiency and consistency. Regardless of your industry – from automotive to retail – we have the deep experience and know-how to ensure that your company gets the best possible fit for your specific needs and wants.
Contact us today to learn more about Business Central as well as our other data migration, implementation and integration services.