Family Office
Exclusive: Family Wealth Alliance Shuffling Leadership Roles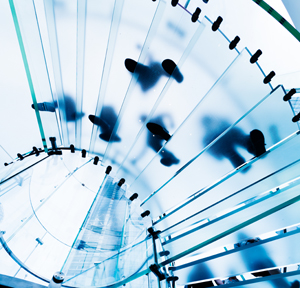 The business-to-business organization, which was founded almost two decades ago, operates in a growing field of groups in the family offices space.
Tom Livergood, founder and CEO of The Family Wealth Alliance, says he's "getting out of the kitchen but not out of the house."
As part of what the organization calls a "continuity plan," Rachel Hyman, currently managing director at FWA, will be named the organization's first president on Monday, Family Wealth Report has learned.
"This is what's best for the business," Livergood said. "Rachel will focus on research, relationship building, strategy and planning and I will concentrate on operations and leadership. Since Rachel joined us two years ago, our revenues and membership has doubled, and members trust us to be their first call. Rachel has been the force behind this."
Continued growth and customization for members will be a priority for the organization going forward, Hyman said.
"I'd like to see revenues and membership double again within five years," Hyman said. "And as we continue to serve members, we stress that not one size fits all. We ask members what they're looking to gain from membership and customize a plan for each firm."
Competition
The Chicago-based Family Wealth Alliance, which Livergood founded in 2003 as a business-to-business organization for wealth management firms catering to wealthy families, doesn't lack for competition.
FWA's main rival, the Family Office Exchange (FOX), also based in Chicago, was founded in 1989 by Sara Hamilton and offers membership to both wealth management firms and wealthy families. Hamilton also announced a succession plan last fall, stepping aside for Peter Moustakerski to become CEO but remaining as board chair.
There is also a plethora of peer-to-peer organizations targeting wealthy families and the ultra-high net worth market, including The Institute for Private Investors (IPI); Family Office Association, Forge, The UHNW Institute; Tiger 21; R360, (Michael Cole's new venture) and The ImPact, which works with wealthy families interested in impact investing.