People Moves
Who's Moving Where In Wealth Management? – BNY Mellon Wealth Management, Chilton Trust, Others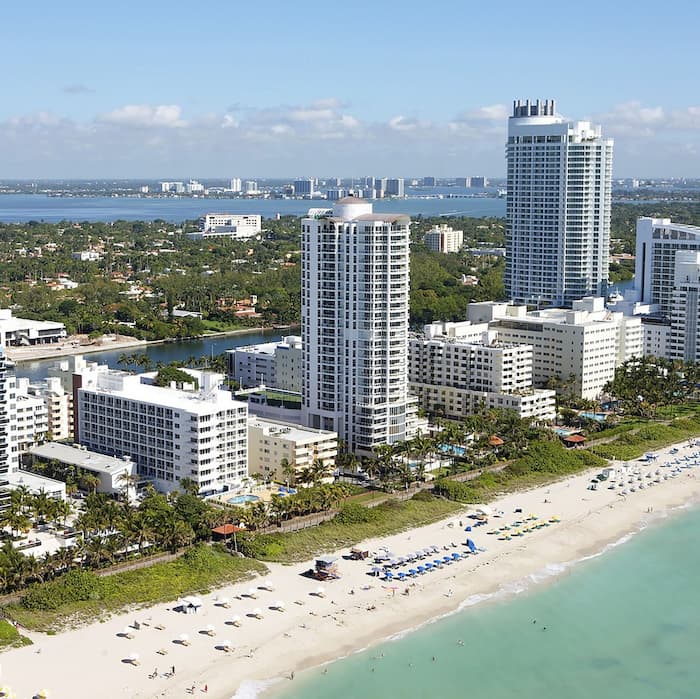 The latest moves in the North American wealth management sector.
BNY Mellon Wealth Management
BNY Mellon Wealth Management has added five senior figures to its Miami (pictured) office.
The arrivals include Gina Smurro, senior client strategist, Sebastien Gault, family wealth advisor, Tamara Oswald, associate wealth manager, Jessica Diaz as analyst, global insights lab and Francesca Tabak, analyst, private banking.
They report to Laura Kaplan, market president, Miami.
"While Miami has always been a perennial travel destination with its amazing beaches, diverse culture, thriving restaurants and burgeoning art scene, it has become a magnet since the pandemic for ultra-high net worth families and institutional clients leaving New York, Boston and California permanently for a better quality of life and more favorable tax and business climate," Kaplan. Said.
Smurro will work with ultra-high net worth families, including business owners, corporate executives, private equity and hedge fund principals, as well as foundations and endowments on their comprehensive wealth needs.
Gault will work with UHNW clients and prospects to advise on their overall wealth strategy, provide investment insights and optimize their asset allocation and investment selection.
Oswald will work with new and existing HNW and UHNW clients to help them achieve their wealth goals.
Diaz will assist with research and analytics for existing and prospective clients, as well as strategy development, portfolio construction and client retention.
Tabak will work with the banking and lending team to assist with credit analysis, lending facility implementation as well as banking transactions.
Chilton Trust
Chilton Trust, the US wealth management firm and national trust bank, has appointed Elizabeth Weymouth to join its board of directors. Weymouth will serve alongside Chilton Trust's other directors, including newly-appointed board member John A Hilton, Jr.
Weymouth is the founder, managing partner and chair of the investment committee of Grafine Partners, a boutique alternative asset management firm. Prior to founding Grafine Partners in 2018, Weymouth spent 10 years at Riverstone Holdings, a private investment firm focused on growth capital investments in the energy industry. She was also a managing director at JP Morgan Private Bank and head of investments for the US Northeast region.
Among other posts, Weymouth has served on the board of trustees for the University of Virginia Darden School of Business for the last 15 years. She was also formerly a member of the board of governors at the Isidore Newman School, serving as chair of the investment committee. She is a board member at the Deerfield Academy and Queen's Gambit Growth Capital. Weymouth has also served as a member of the Council on Foreign Relations. She earned her MBA from the Darden Graduate School of Business at the University of Virginia and her BA from the University of Virginia.
Chilton Trust has about $7 billion in assets under management with approximately 200 family relationships.
Biondo
Biondo Investment Advisors, based in Milford, Pennsylvania, has appointed Luke Barbalich to join the team as a wealth advisor.
Barbalich is joining Biondo after more than 14 years in the healthcare field, most recently as community outreach coordinator for Atlantic Health System.
"I've known Luke as a client for almost 20 years and couldn't be happier that he's chosen to move into wealth management at the next stage in his professional development," Karl Wagner III, partner and senior wealth advisor, Biondo Investment Advisors, said.
The registered investment advisor firm, which besides its Milford office has a satellite office in Sparta, New Jersey, manages more than $800 million of client assets.