M and A
CI Financial Buys Canadian Multi-Family Office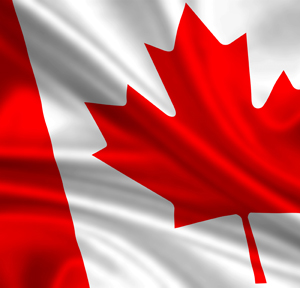 Although North American wealth sector M&A has been dominated by registered investment advisors, a number of multi-family offices (some of which are structured as RIAs) have been involved in deals.
CI Financial, the Toronto-listed firm that has bought scores of US registered investment advisors since 2020, yesterday announced that it has added Canada-based Northwood Family Office to its embrace.
The deal was announced a day after Laird Norton Wealth Management and Wetherby Asset Management said they were merging, continuing a busy start to the 2022 M&A season.
In Northwood's case, the firm, which is headed by Tom McCullough, its chairman and chief executive, oversees about C$2.2 billion ($1.74 billion) of investment assets and C$9.0 billion of family net worth. The financial terms were not disclosed in CI's statement. The transaction is expected to close in the second quarter of this year, subject to regulatory approval and customary closing conditions.
Such a deal takes place when M&A activity in North American wealth management is running hot, with CI Financial being one of its most visible exponents. (This news service recently examined the M&A story here.) Much of the activity has tended to focus on RIAs rather than multi-family offices.
"Northwood has been Canada's leading multi-family office for almost 20 years. In looking out to the next 20 years, we wanted to ensure that our clients, staff and the business were set up for the same long-term success in the future. We wanted a partner that could provide permanent stable capital, access to more resources for clients, and would allow us to retain the same entrepreneurial culture and objective advice approach," McCullough said, when asked by FWR about the move.
There haven't been as many MFO deals as in the RIA space for various reasons, because there are relatively few multi-family offices in North America – about 125 on some estimates – and typically they are more complex, and deals can be harder to piece together. Also, MFOs aren't usually as hungry for fresh capital and want independence, Jamie McLaughlin, a consultant on the industry (and member of the FWR editorial advisory board) told this news service.
"Most of these firms [MFOs] are dealing with much different sorts of clients and at more complexity…their margins tend to be lower and there are execution issues that acquirers don't understand," he said.
There have been some deals in the space, however. Examples include Tiedemann (Presidio, Threshold, Alvarium), Pathstone (Federal Street, Convergent, Cornerstone) and Fiduciary Trust International (Athena Capital Advisors). In the UK, London-listed Schroders acquired Sandaire, a multi-family office specialist, in 2020.
A good fit
"Northwood is a great complement to our Canadian CI Private Wealth business and together they form a strong foundation for building the country's leading high net worth and ultra-high net worth platform," CI Financial's chief executive Kurt MacAlpine said. "With the addition of one of Canada's leading family offices, CI can now seamlessly serve the entire spectrum of wealth management, from beginning investors to the nation's wealthiest families."
The MFO, which serves families with C$10 million to C$1+ billion in family net worth, was founded in 2003.
"CI is an exceptional strategic and cultural fit for our firm as we move to a new stage in Northwood's growth and development," Tom McCullough said. "We take a comprehensive, integrated and objective approach to meeting our clients' needs, an approach that's shared and valued by CI and its wealth management teams in both Canada and the US."
The MFO is a founding member of the Wigmore Association, a group of family offices from around the world, which was formed in 2011. Northwood has won industry praise: Accolades include being recognized in the 2020 North American Family Wealth Report Awards as the Best Multi-Family Office (with less than C$2.5 billion of assets under management/administration). McCullough was also honored in the category of Outstanding Contribution to Wealth Management Thought Leadership (Individual). He is also the author of several books on the wealth industry.