M and A
Deals Of The Day: The Latest In Wealth Management M&A – MAI Capital Management, Monarch, CI Financial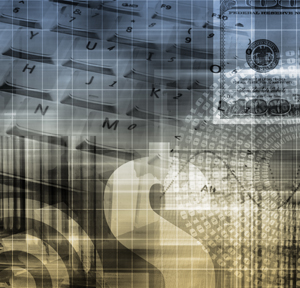 The latest mergers, acquisitions and corporate actions in and around the North American wealth management sector.
MAI
MAI Capital Management, a registered investment advisor specializing in areas such as serving sports athletes and entertainers, has acquired New York-based Monarch Business & Wealth Management, and its strategic partner, Regal Wealth Management.
The acquisition expands MAI's presence nationwide and adds financial planning and investment professionals to its Sports + Entertainment Division, MAI said in a statement yesterday. The acquisition, which closed on December 17, 2021, will expand MAI's family office practice and increase assets under management by more than $163 million. Financial and legal terms of the deal were not disclosed. As of November 30, 2021, MAI's assets under management totaled $12.2 billion.
This is one of the first such merger and acquisition deals to be inked in 2022, and follows a busy year of M&A transactions in 2021 across the North Ámerican wealth sector, particularly among RIAs.
Monarch was founded in 2008 by CEO Barry Klarberg. Launched in 2020, Regal offers wealth management services including investment management, tax planning, legacy planning, and assistance with both business and personal finance. Klarberg, who will take on the role of senior managing director at MAI, has managed several high-profile music artists, entertainers, and prominent athletes over the last 35 years.
Klarberg also holds stakes in three American professional sports franchises including the New York Yankees, having done so since 2011.
The deal is MAI's fifth acquisition since Galway Holdings, a financial services distribution company, completed its acquisition of MAI in September 2021.
Recently, MAI said that it had bought Investment Planning Associates, located in Rockville, Maryland; Queens Oak Advisors in Charlotte, North Carolina; Hochman Cole Investment Advisors, based in the Chicagoland area; and Storey & Associates, located in North Canton, Ohio. Earlier in 2021, MAI acquired HW Financial Advisors and the wealth management division of Ownership Advisors, both based in the Greater Cleveland area; along with Naples, Florida-based MWM Investment Consulting and Baltimore-based Geier Asset Management.
MAI is led by managing partner Rick Buoncore.
CI Financial
Acquisition-hungry CI Financial today said that it has completed acquisitions of four registered investment advisor firms, adding around $24 billion in assets to its US CI Private Wealth business.
The acquired RIAs are Columbia Pacific Wealth Management of Seattle, Gofen & Glossberg, of Chicago, RegentAtlantic Capital, of Morristown, New Jersey, and R H Bluestein & Co of Birmingham, Michigan.
The Toronto-based group said that it has also completed the acquisition of minority stakes in alternative investment firms Columbia Pacific Advisors, of Seattle and GLAS Funds, of Cleveland.
The six transactions, which were previously announced in November and December 2021, were closed by December 31, 2021.
During 2021, CI added 15 RIAs to CI Private Wealth, which now consists of 23 RIAs across the US, and grew US assets from $23 billion to about $115 billion.