People Moves
Who's Moving Where In Wealth Management? – Wilmington Trust, Others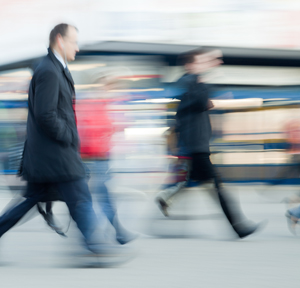 The latest moves and appointments in the North American wealth management sector.
Wilmington Trust has expanded its New York City and Tri-State team, hiring senior wealth investment advisor Brian Barry and wealth advisor Katie O'Boyle. Both will be based in the New York City office.
The new hires will focus on the firm's comprehensive wealth management services to high net worth individuals and families, entrepreneurs, business owners, family offices, foundations and endowments.
Barry has more than 20 years of experience in the financial services industry. Most recently, he was a director and portfolio manager at ARS Investment Partners in New York. Previously, he held several investment positions at Bank of America, including as a portfolio manager at US Trust Private Wealth Management; investment specialist in the bank's investment products and consulting services group; and analyst in the investment banking division.
O'Boyle has more than 10 years of experience in the financial services industry. Previously, she served as senior vice president at North Coast Asset Management in Greenwich, Connecticut, where she created needs-based financial strategies and conducted ongoing in-depth portfolio reviews for high net worth individuals.
Withers
Withers, the international law firm, has promoted four of its lawyers to become partners with effect from January 1, 2022.
The new partners are:
-- Andrew Gay, based in Boston, who advises on venture capital transactions, representing both venture capital funds and emerging companies;
-- Amy Hespenheide, based in San Francisco, who advises clients on estate planning, trust and probate matters, as well as philanthropic giving;
-- Sara-Jane Knock, based in the British Virgin Islands, who advises on commercial litigation, fraud and asset tracing and insolvency cases, all with cross-border elements; and
-- Roberto Bonomi, based in Milan, who advises on tax and trust matters, and has extensive knowledge of Italy's 'non-dom' tax system.