M and A
Apollo Bulks Up With Wealth, Asset Management Deal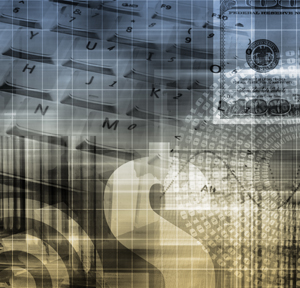 The transaction will add to the wealth management market reach of Apollo, a prominent player in the alternative investments space. And, of course, it's yet another turn on the busy M&A carousel in North America's wealth sector.
Apollo Global Management has agreed to buy the US wealth distribution and asset management arms of Griffin Capital, an example of how such investment houses are trying to tap into the market of serving HNW clients. The deal is also a play on the idea of widening access to alternative investments, the firms said.
"The acquisition is a significant step in building Apollo's Global Wealth Management Solutions business, which is focused on the development and distribution of alternatives to individual investors and their wealth advisors," a statement on the Griffin Capital website from both firms said yesterday.
The financial terms of the deal were not disclosed; the transaction - structure as an all-stock deal - is subject to customary closing conditions, the statement from the firms said.
Griffin, which was set up in 1995, has about 60 client-facing distribution professionals working in the wealth management space. Apollo's acquisition will add to its ability to focus on private banks, family offices, registered investment advisors and broker-dealers, the statement continued.
In Apollo's case, it is a prominent player in the alternative investments space, covering private equity, credit, hedge funds and related areas. As of September 30, 2021, Apollo had about $481 billion of assets under management.
In addition, Apollo will acquire Griffin's asset management business, which includes an investment team and more than $5 billion of assets under management in individual investor-focused products, the statement said.
"The democratization of finance brings tremendous opportunity for individual investors to access alternatives. With the acquisition of Griffin, we will significantly advance our US wealth market growth plans that we presented at our recent Investor Day. As one of the first firms to bring alternative strategies to the individual investor and advisor market in the US, Griffin has built trusted relationships over 20-plus years, and in combination with Apollo can offer the market a broader set of solutions," Apollo CEO Marc Rowan, said.
"The world of alternative investments is vast and competitive, and partnering with a world-class asset manager like Apollo is a logical step in the growth and evolution of Griffin," Kevin Shields, chairman and CEO of Griffin Capital, said. "Apollo is committed to building its Global Wealth business, and they have the resources to foster growth of our existing interval fund business and bring creative, new alternative solutions to individual investors."
Apollo said the transaction is the largest investment in the global wealth space in its history and follows new hires including those of Howard Nifoussi, joining as US head of global wealth, focusing on private bank and wirehouse channels, and Jason Singer, joining as global head of product development and innovation.
Most recently, Apollo hired Edward Moon who will be joining the firm as head of Asia-Pacific for global wealth in Hong Kong.
The firm has been building its pipeline of alternative solutions for individual investors. Last month, Apollo launched the Apollo Debt Solutions BDC with a global bank platform; it expects to continue the launch with multiple banks and independent channel partners into next year.
The transaction is expected to be approximately breakeven to Apollo's after-tax distributable earnings per share of Class A common stock in 2022 and a "meaningful driver" of earnings and growth from Apollo's Global Wealth Management Solutions business in the years ahead.