Technology
Investing In Electric Dreams, BlackRock Charges Up EV Infrastructure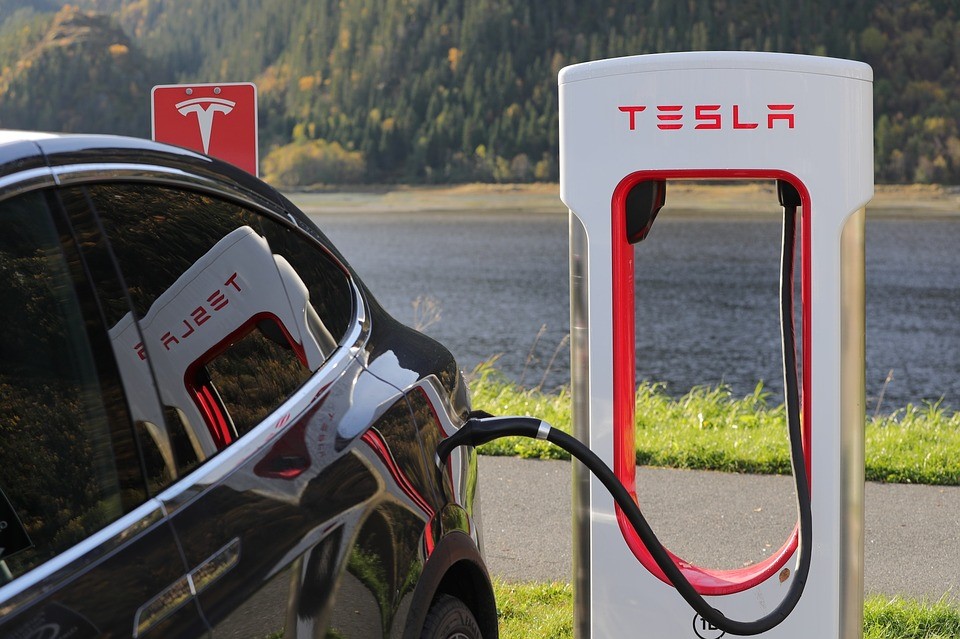 BlackRock is adding its investment weight to building a viable high-speed charging infrastructure for Europe's anticipated EV revolution.
In the race for electric mobility, BlackRock has announced a €700 million ($785 million) joint investment in Munich-based IONITY to drive EV expansion across Europe.
The combined investment with IONITY's existing shareholders is expected to quadruple its high-power charging points in Europe from 1,500 to around 7,000 by 2025, and boost location points from 400 to over 1000. BlackRock is using its global renewable power fund for the investment, which raised a third round of $4.8 billion (€4.1 billion) in April, attracting money from public and private pension funds, insurers, endowments, foundations and family offices.
Ramping up EV capacity filled the COP26 agenda and is seen as critical to setting decarbonization targets by companies and governments. This doesn't ease the fact that many electric vehicle buyers are at the mercy of infrastructure that isn't keeping pace, especially the fast-charging 350kW outlets that are needed for distance travel. Battery technology and safety are also moving slower than many would like.
The UK and EU lawmakers want to replace internal combustion engine vehicles with electric ones running on renewable energy by the end of the decade and are relying on big institutional investors to play their part. In the US, President Biden's Build Back Better spending plan moving to the Senate features generous extra tax credits for electric vehicles. The $1.7 trillion package, roughly a third of which is dedicated to mitigating climate, will offer $7,500 credit to anyone buying electric vehicles until 2026. After that, the tax break is only available for US-made electric cars; and those buying US EVs made by union-backed carmakers are entitled to an additional $4,500 bonus credit, which should favor Detroit legacy brands such as GM and Ford.
BlackRock is the first company outside the auto industry to invest in IONITY, which was launched four years ago as a joint venture between BMW, Ford, Hyundai (owner of the KIA brand), Mercedes-Benz, and Volkswagen (owner of both Audi and Porsche).
"Electric vehicle charging infrastructure is vital to achieve a net zero future," BlackRock's global head of renewable power, David Giordano, said, and IONITY's network is bringing the auto industry together to create "a seamless experience for emission-free driving across Europe."
But there is a long way to go before realizing this aim. A recent Schroders' report based on Bloomberg analysis shows that the number of electric vehicles purchased accounts for a small percentage of overall vehicles on the road, and countries are moving at different speeds in phasing ICE vehicles out and EVs into circulation. The chart below shows how different nations stack up on targets.
Isabella Hervey-Bathurst, global sector specialist at Schroders, said that until recently, equity investors have found it difficult to directly access the EV charging theme" either because the companies were private or because small EV charging businesses were tucked away in larger, diversified companies."
"However, a raft of EV charging companies have gone public in the past 12 months, often via special purpose acquisition vehicles (SPACs). Consequently, the opportunities for investors have expanded considerably," she said.
Schroders suggests that the burst of well-funded EV charging companies shows the industry's ability to support the transition, but raises questions for investors. "With so many companies jostling for a piece of the action, will competition prevent these companies from achieving decent returns?" Hervey-Bathurst said.
On the manufacturing side, legacy carmakers have largely been chasing Tesla's tail in terms of visibility and the high volume of EVs Tesla is producing.
BlackRock's European bid will help fund new blocks of up to 12 rapid charging bays along Europe's major traffic corridors and in its major cities as well as fund new concept stations that are more comfortable venues with better charging experiences, the firm said.
"The entry of BlackRock as a shareholder and the commitment of our current shareholders underline IONITY's attractiveness for investors and confirm the strength of our strategy," the firm's chief executive Dr Michael Hajesch, said.
Capital is pouring into the big asset houses at a record pace to fund green infrastructure projects. The worry is that there aren't enough credible projects to fund.