M and A
Sanctuary Buys Stake In US Multi-Family Office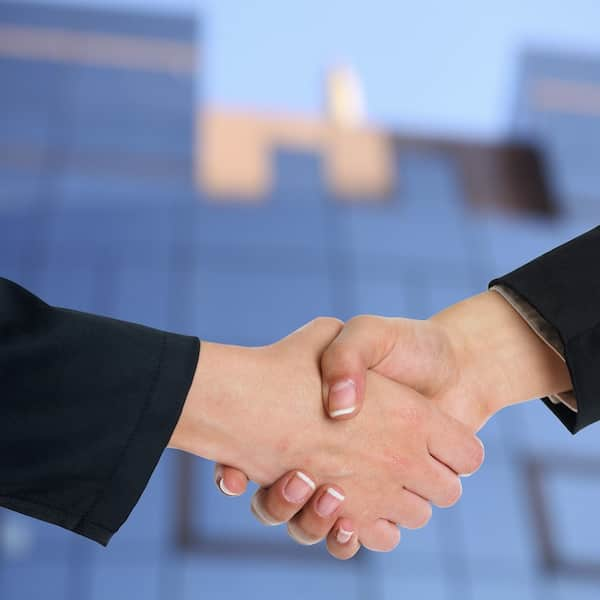 The purchase of minority stakes in wealth firms has become something of a trend, although the multi-family offices space hasn't - yet - been as hot as that for RIAs. The latest deal is part of Sanctuary's move to roll out a family offices offering.
Sanctuary Wealth, a group of advisory businesses overseeing $17 billion of client money, has taken a stake in InnoVise Family Wealth Advisors, a multi-family office. It is part of a trend of firms taking minority stakes in MFOs and other US wealth houses.
Based in Los Angeles and formerly known as Audent Family Wealth Advisors, the firm took on its new name to launch the partnership with Sanctuary.
The stake enables Sanctuary to launch its latest offering - Sanctuary Global Family Office - to complement its other recent forays into the family offices space, including opening the Miami office in order to focus on serving the Latin American markets, Sanctuary said in a statement yesterday.
There have been a number of such plays in the space. Minority stake transactions, as a share of total deals, rose to 12 per cent in 2020 from 5 per cent in 2019, according to DeVoe. There have been nearly 20 minority stakes so far this year, and 20 per cent of deals in Q3 were for sales of less than 50 per cent of an RIA's shares. Examples of minority stakes include Bain Capital buying into Carson Group. In another case, Wealth Enhancement Group sold shares to Canadian PR firm Onex Corporation.
MFO-related transactions haven't, however, been as prevalent as among RIAs in general. (See this interview for an explanation.) Among deals focused more on the ultra-high net worth end of the street have been Tiedemann (Presidio, Threshold), Pathstone (Federal Street, Convergent, Cornerstone) and Fiduciary Trust International (Athena Capital Advisors). It has been reported that Tiedemann is mulling a deal with UK-based global MFO Alvarium Investments, possibly creating a business with over $54 billion in AuM. In the UK, to give a different angle, London-listed wealth and investments group Schroders bought Sandaire, the multi-family office. The UK's Cayzer family, bought a significant minority stake in Stonehage Fleming, another MFO.
"InnoVise has rapidly become a highly successful multi-family office and, like Sanctuary Wealth, they are positioned for continued dynamic growth. Our investment allows the launch of Sanctuary Global Family Office, which will be led by InnoVise's Brian Weiner, and will provide the advisors in our network with a wide range of family office services," Jim Dickson, CEO and founder of Sanctuary Wealth, said. "This partnership is a natural extension of where Sanctuary is in our evolution. We will continue to make strategic acquisitions that strengthen our platform and, with InnoVise, we have added a best-in-class family office offering an ultra-high net worth solution set to our existing partner firms so we can better serve them and their clients."
Specialization
InnoVise Family Wealth Advisors specializes in two areas: Family office consultancy including personal CIO-CFO [chief investment officer, chief financial officer] services, and business sale pre-event planning that includes strategies for optimizing wealth transfer and estate transfer.
The group is led by managing partner Brian Weiner and co-founder and partner Michael Winn. Weiner will lead the family office services program, CIO-CFO platform, and family governance and education program, while Winn will lead the estate planning, business succession and pre-event planning practice. The latter includes tax-efficient solutions for monetization events and creative Section 1031 exchange strategies.
Along with the pre-event planning and estate planning at InnoVise comes a significant wealth transfer offering that strategically aligns with the build-out of Sanctuary Insurance Solutions, Sanctuary said.
"InnoVise and Sanctuary have a strong cultural alignment and share a vision of providing extraordinary service and solutions to our respective clients, which is just one of the elements that makes this partnership ideal for both companies," Weiner said. "While InnoVise will continue to operate independently, we will also be providing important family office services to the rest of the Sanctuary network, affording tremendous growth opportunities to all parties involved."
Concurrent with the announcement of the partnership, Michael Pagano is joining InnoVise Family Wealth Advisors as chief operating officer. A financial services professional with more than 25 years' experience, Pagano spent 13 years as head of private banking at City National Bank. He previously served in private banking roles with Wells Fargo and Bank of America.