Family Office
Guiding Advisors, Principals On Family Offices - Talking To Bill Woodson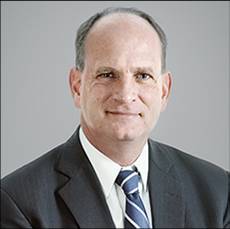 A co-author of a new book setting out how family offices operate, what they do and why they are important talks to FWR about the study and its importance to the industry.
Family office consultant and regular Family Wealth Report commentator Joe Reilly talks to Bill Woodson, co-author with Edward Marshall of The Family Office: A Comprehensive Guide for Advisers, Practitioners, and Students. (Editor: FWR intends to publish a review of this book soon. Stay tuned.)
Joe Reilly: What do you hope people will take away from this book?
Bill Woodson: We hope to explain not just the "what" and the "why" about family offices, but importantly, the "how." And to do so for a broader audience to include academics and students. Specifically, "how" to provide advice and services across the diverse needs of wealthy families ranging from the more common, such as finance and investments, to the more niche such as private aviation, concierge, IT, and estate management. The book is a first-of-its-kind in terms of being both a "desk reference" and academic "textbook."
Joe Reilly: Where do you think there is innovation in wealth management today?
Bill Woodson: Clearly in the mass-affluent and HNW client segments around financial planning and asset allocation via fintech and wealth tech technologies (so-called "Robo advising"). There is also a continuing evolution in the democratization of access to the capital markets via custodians such as Schwab and Fidelity and the advent of ETFs. These developments have contributed significantly to the movement by many teams from the big banks and wirehouses to independent RIAs. Technological and capital markets "innovations" were and continue to be an essential part of this evolution.
Joe Reilly: You did an excellent analysis of the types of family offices in the book. How did you make these distinctions, and what can we learn from them?
Bill Woodson: We did so, primarily, based on our experience with the behavioral characteristics of the family offices with which we interfaced over many years. While they are all "family offices," they each view their role, provide services, structure their organizations, and focus their attention on things that, over time and across many variables, distinguish them from each other.
In addition to helping wealthy families themselves, the most valuable learning from this is perhaps for advisors and vendors who can use these archetypes to do a better job of soliciting business, structuring solutions, and adding value based on the unique needs of the various family office types. Understanding these differences will also be necessary for those who wish to work for family offices because it will help them assess whether what they do (and hope to do) comports with the needs and characteristics of a particular family or family office.
Joe Reilly: Knowing this taxonomy, what should one consider when forming a family office?
Bill Woodson: One should consider a family's requirements, preferences, and means as these apply to how the family office can help address or achieve identified objectives. This process will determine not only "what" the family office should do (or focus on) but "how" they should do it (e.g., staffing solutions internally vs. relying on external partners). This process, coupled with an appreciation for the various family office archetypes, leads to the best family office structure.
Joe Reilly: What common mistakes do you see in structuring family offices?
Bill Woodson: Family offices are typically established once a family decides, whether through necessity or preference, to rely on others to assist them in dealing with an increasing level of complexity and responsibility in the management of their personal and financial affairs. Typically, wealthy families solve this growing level of complexity incrementally by simply hiring professionals on an as-needed basis to solve immediate challenges. They often give little strategic thought about how these needs might evolve (e.g., they become more complex; take new directions, or involve others) or take the time to consider different ways to deliver these solutions.