Trust Estate
Wealth, Business Transfer Talks - Starting Is The Hardest Part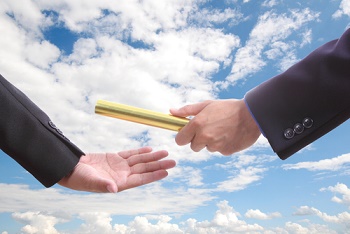 We read a lot about "intergenerational wealth transfer" but it is important to note that the most difficult part of the process is even raising the topic. With trillions of dollars at stake, and tax cuts almost certainly on the way, starting conversations is essential.
Starting a conversation about giving up control of a firm or passing on assets to children can be the toughest part of wealth transfer, as family members can be shy of even raising the subject.
While not an original observation, the difficulty families have in broaching transfer of business and liquid wealth is one of the reasons why wealth advisors earn a lucrative living trying to steer conversations. And few people know this better than Charline Burgess, senior wealth education specialist at Morgan Stanley Wealth Management. She has been at the US firm for 20 years.
The pandemic and disruption it has caused has certainly given this issue an edge, she told Family Wealth Report in a recent call.
Asked what the most challenging side of inter-generational transfer is, Burgess said: "I would say that the reluctance to start the conversation about the topic. In my opinion, one of the most challenging aspects is starting the discussion - opening the lines of communication among the generations."
With the Joe Biden administration proposing tax hikes on inheritance and capital gains (see a related article here), and a transfer in wealth under way from the Baby Boom generation, "talking about talking" is very different from what might be called the "soft" side of wealth management.
As much as $30 trillion in wealth is slated to be transferred to the Millennial generation over the coming decade (source: Broadbridge, Accenture). And wealth firms such as Morgan Stanley know that having a reputation for helping families go through the process is important for retaining and building revenues. Data analytics and communications firm Broadbridge in a recent report said there are 92 million Millennials - more than one-quarter of the North American population and the largest segment of the workforce. Some 40 per cent of Millennials it surveyed said they don't trust others with their money. However, 64 per cent said they trust established wealth management brands more than new players. Such figures offer some comfort to wealth firms – with caveats.
Burgess and her team of 60 specialist staff at the family office resources group are certainly busy in such an environment.
"I have been meeting with more families since the pandemic began - some of that is also because we have expanded our remote learning capabilities," she said.
She was asked how regularly the Biden tax hike proposals arise in conversations.
"The questions around the current proposals tended to pop up in our sessions quite a bit during the 2020 election and leading up to the beginning of the year. I would say that there is less interest in discussing this topic since that time," she said. "It is definitely not a central point of discussion in our financial literacy conversations but rather, an additional piece of information that may come up. This also depends on the prior knowledge and the age of the students in our sessions."
One of the top concerns for families is assuring that they have done everything possible to help their next generation to have the knowledge and skills to build a meaningful life - including retaining a personal work ethic, she said.
"Services within Family Office Resources are part of our service model at the firm - there are many capabilities that we provide at no additional cost to the family but others that do have fees associated with them," Burgess continued.
FWR asked Burgess about delivery channels, how advisors/clients have had to adopt digital communications, such as Zoom, Teams and other conduits.
Morgan Stanley can put on sessions for a number of clients, and use instructors, and put on seminars for groups of clients, often using video and digital tech to enable this, she said.
"It is scalable," she said. "For some families we have a workshop approach and we have them do some activities (such as setting a budget, understanding concepts around creating a business, etc)."
"When the pandemic started we started seeing more requests around the transfer for estate plans, and making sure that they were getting kids up to speed. Everyone is now looking at these issues," Burgess continued.
"One silver lining has been that [it] is an opportunity to meet without logistical arrangements. Our expansive use of digital technology to have remote learning sessions with families has helped reduce the amount of time needed for the logistics typically involved in gathering together multiple generations for wealth education.
"Families will continue to focus on feeling the urgency of preparing the next generation. I see that continuing," she added.