WM Market Reports
Pandemic Challenges Spark RIA Growth Surge - Schwab Benchmarking Study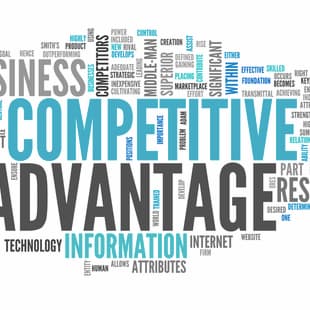 The eruption of the global pandemic has hit economies, society, education and health. But for registered investment advisors, the challenges posed by disruption prompted significant growth.
Call it the ultimate paradox: a year dominated by a devastating global pandemic turned out to be one of the most profitable and innovative in the history of the independent advisory business.
"A challenging year became a catalyst for growth," said Lisa Salvi, managing director, business consulting and education, for Charles Schwab, the industry's largest custodian.
Indeed, median AuM for RIAs rose 14.5 per cent, revenue increased 7.5 per cent and the number of clients grew nearly 5 per cent, according to Schwab's RIA Benchmarking Study for 2020, released this week.
Much of the boost came from using technology for virtual meetings with clients, events, business meetings and prospecting.
"The pandemic fast-forwarded the industry's learning curve by three to five years," said Scott Wood, co-founder and CEO of Dallas-based True North Advisors, speaking at a Schwab press briefing on the benchmarking study's findings.
Switching gears
True North's sales process went virtual last year, as did its client events, Wood said. In Colorado, Aspen Wealth Management upgraded its digital offerings by converting its daily blog posts into short podcasts. The increased time people spent online also forced Aspen to rethink the firm's website and digital marketing.
"Everything we do is aimed at driving people to our website," Helen Stephens, Aspen's founder, said at the press briefing. As a result, the firm has invested heavily in search engine optimization and Google analytics to find out "what people are interested in," Stephens said.
This emphasis on virtual interaction and upgrading technology and digital marketing isn't going away, Salvi confirmed.
"What we saw last year is here to stay," Salvi said. "Firms have seen a lot of success with both clients and prospects that will build well into the future."
According to the benchmarking study, half of the 1,340 RIAs surveyed said they planned to continue engaging with clients virtually even when in-person interactions resume.
Pandemic pivot
Many firms also pivoted sharply to virtual business development last year and tried a number of new tactics for the first time. Most notable were webcasts, podcasts and virtual events with clients inviting friends, and virtual events with prospects only.
Many RIAs had success in generating leads digitally, with nearly 80 per cent of firms converting some prospects completely virtually in 2020, according to the study.
And, as websites became the new virtual 'front door' for RIAs during the pandemic, many firms reported that they were optimizing their websites to attract and engage prospects.
Top performing firms concentrated on search engine optimization, content designed for an "ideal client persona", website metrics and analytics, lead capture form, blogs, social media button and video.
Having a written marketing plan and documenting an ideal client persona and a client value proposition helped RIAs drive referrals and increase new clients and client assets, the study reported.
True North, for example, is "very focused" on its ideal client persona, according to Wood. The firm reviews what it considers an ideal client profile every 90 days, and pays close attention to demographics and psychographic descriptions, he said.
"We're always asking 'what's the right fit'?" Wood said. "For example, we want to make sure a client is a 'delegator' and not a 'do-it-yourselfer'."
Talent challenge
The study also stressed the importance of attracting talent as a key for future growth. Consequently, "having an employee value proposition is critical," the study concluded, as RIAs face stiff competition for top talent, with 78 per cent of surveyed firms reporting that they plan to hire this year.
In the face of more demand for talented advisors than supply, Salvi strongly urged RIAs to provide clear career paths and the possibility of equity ownership to attract quality candidates.
As firms become more successful, finding "experienced, talented people" will be the biggest challenge to maintaining a growth trajectory, Wood said. As Salvi put it, "talent is the differentiator of the future."