Asset Management
Ripe For Disruption: The Asset Management Business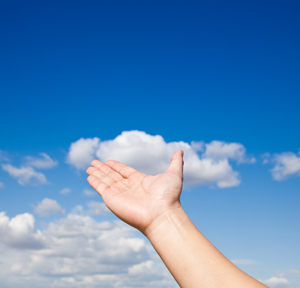 In your research, you use the Clay Christensen framework of "jobs to be done". Can you explain that?
Professor Clayton Christensen popularized the idea of analyzing a company by looking at the "Jobs to Be Done" needed by its clients. Most money managers think their main job is generating alpha, but they are wrong. According to Amanda Tepper, CEO of Chestnut Advisory Group: "Contrary to conventional wisdom, investment performance alone does not drive asset flows."
Disruption theory identifies companies which serve one job particularly well as the most likely source of radical, disruptive growth. So I mapped out in my research the companies that are focusing on just one job for family offices. They often do a terrible job on everything else that an investor may seek.
The paradigmatic example for me is Vanguard. They do one job: deliver average returns at a low price, and they do it really well. When they launched, people mocked them, but they've been tremendously successful and of course disruptive to the established players.
A lot of family offices are interested in investing directly into companies, but don't want to lead rounds. So how can they get invited into rounds?
In order of descending impact:
1, Invest in a fund, and tell them you want as many direct opportunities as possible;
2, Publicize that you're value-added in a specific industry, and build relationships with all the VCs in that industry; and
3, Publicize that you'll quickly co-invest in rounds led by reputable VCs.
Joining syndicates can work, but it is a hard strategy to execute well without suffering the "winner's curse," because the VC industry has so many followers (price-takers) and so few price-setters.
A lot of our readers organize events regularly for family offices. You did the same thing given your role as founder of Harvard Business School Alumni Angels of Greater New York. What are the best ways to attract investors to events?
My top 6 recommendations:
1, Advertise that the event is strictly gated to family offices, and detail how you curate.
2, Get a lead sponsor which is a single family office.
3, Offer unusual experiences or speakers. Money can buy almost any product, but not any experience.
4. Design the event to be health-conscious.
5, Discuss sensitive topics not readily obtainable via Google.
6, Moderate aggressively.
You're an investor in a couple of direct investing platforms like Indiegogo and Republic.co. How can these direct investing platforms attract family offices and other large investors?
The table stakes for all these companies are to execute on the "jobs to be done" that any competent direct-investing platform must provide, as compared with the option of investing in a fund: control; administration; data about the deals; compliance; and of course the traditional benefits of alternatives (low correlation, illiquidity premium, etc.) However, I've identified a range of other levers that platforms can use to attract more family offices and other large investors.
How have you been engaging and giving back to this ecosystem?
My firm, Versatile VC is launching Founders' Next Move, an invite-only, no-cost community for founders researching their next move. Typically, they're considering launching a new company; getting a job; angel investing; consulting; and education/self-improvement. I suspect many of your readers would get value from our free career resources. Information is available on the Versatile website.