People Moves
Who's Moving Where In Wealth Management? - BNY Mellon WM, Argent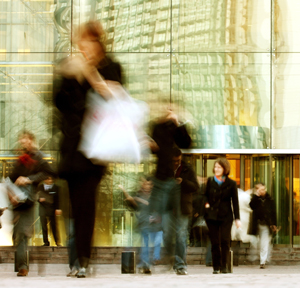 The latest senior moves in wealth and asset management from across the US and in other select geographies.
BNY Mellon Wealth Management has appointed Crystal Thompkins as head of philanthropic solutions.
Thompkins leads and coordinates strategy for all of wealth management's philanthropic services, including individual and family philanthropy, institutional endowments and foundations, planned giving and donor-advised fund services. She oversees a team of relationship managers and client service staff. Based in Greensboro, North Carolina, Thompkins reports to Ben McGloin, head of advice, planning and fiduciary services.
With more than 20 years of experience working with non-profits, Thompkins joined BNY Mellon Wealth Management more than 15 years ago as part of the Planned Giving group. She is also experienced in tax preparation and client relationship management. Prior to this role, she was the national director of gift planning services.
"Crystal's contributions to the business are substantial, including spearheading our annual Planned Giving Conferences and annual reports. She is an authoritative representative of our philanthropic offering and will be a capable steward in leading our Philanthropic Solutions group through its next chapter," McGloin said.
Outside work, Thompkins serves on the boards of the American Council on Charitable Gift Annuities, the BNY Mellon Charitable Gift Fund and the Winston-Salem State University Foundation, her alma mater.
Argent
Argent Financial Group has appointed Shannon Mercer as financial planning assistant for the Argent Advisors division in its Monroe office. Mercer will assist Trey Curtis, vice president and investment advisor, in office administration, developing client financial plans and preparing documents for analyzing data.
A Bastrop, Louisiana native, Mercer has 12 years of experience working in the banking and financial services industries. She most recently served as a wealth plan administrator at Oglesby Financial Group in Monroe. She also spent nearly five years at First National Bank of Crossett, Arkansas.