People Moves
Who's Moving Where In Wealth Management? - Raymond James, Sanctuary, Merrill Lynch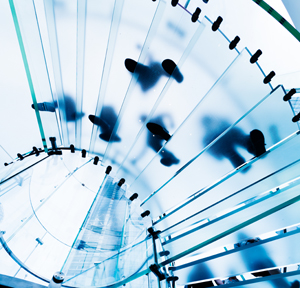 The latest senior moves in wealth and asset management from across the US and in other select geographies.
Raymond James
Raymond James has appointed Amy Smart as manager of its complex in Cleveland, Ohio. She works at Raymond James & Associates, the firm's employee advisor channel.
Prior to this, Smart worked at Merrill Lynch, most recently as director, market executive for Central Minnesota and Associates, She had a leadership role for a variety of diversity and inclusion initiatives at her prior firm.
She succeeds former complex manager and senior vice president, investments, Guy Jardine, who after five years in complex leadership is returning as a full-time financial advisor at his practice in Medina, Ohio.
Sanctuary Wealth, Merrill Lynch
Sanctuary Wealth has brought in the Fort Worth, Texas-based firm mFORCE Capital to its network.
Led by founder, chief executive and wealth management advisor Bradley Bruce, the four-person team comes from Merrill Lynch Wealth Management where it was known as the Bruce Wealth Management Group. The group oversaw $1.22 billion in client assets.
mFORCE Capital is the eighth Texan team to join Sanctuary Wealth. It brings the total of new assets added to the network this year to more than $6.5 billion.
"The advisory business changed a lot in the last few years, and we wanted to take advantage of that. Our practice has grown to the point where clients need more complex solutions than we had been able to offer and we wanted to be a little more creative in helping them," Bruce said. "In my due diligence I looked at broker-dealers, wirehouses, and every other option out there, and Sanctuary just made the most sense."
Prior to founding mFORCE Capital, Bruce spent his entire 33-year career with Merrill Lynch, rising to the position of managing director, senior resident director, wealth management advisor.
Other team members are Joanna Horton, who will serve as chief operating officer, wealth management advisor. Prior to joining Merrill in 2016, she spent 25 years with Capital Institutional Services in Dallas, serving as director of global trading, running the largest institutional global trading desk in the Southwest for 15 years. Also on the team are April Bierle, who began as an intern with Merrill in 1995 and will be director of office relations and senior client relationship manager; and Cheryl McCarson, who joined the team 10 years ago and will now be senior client relationship manager.
The Sanctuary Wealth network includes partner firms across 20 states with over $16.0 billion in assets under advisement.