Fund Management
Vestmark Trumpets Growing Power Of SMAs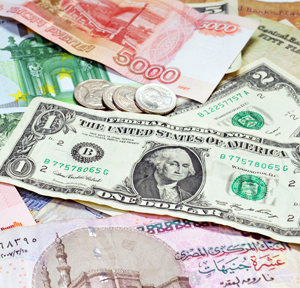 By the middle of 2020, model-delivered SMA assets made up nearly one-third of the $1.7 trillion in the asset manager-controlled managed accounts industry. The SMA sector is expected to rise rapidly over the next few years.
As financial markets turn more unpredictable, the days when a client could buy an index fund and ride the upward equity escalator do not seem as easy to recapture. Taxes are also rising and that means investors need more customized offerings.
One beneficiary of the demand for customization is separately managed accounts. These are starting to take business from exchange-traded funds, Rob Klapprodt, corporate strategy officer at Vestmark, told Family Wealth Report in a call.
An SMA is a privately managed investment account that has been opened through a brokerage or financial advisor. In these accounts, pooled money is used to buy individual assets. As this portfolio is private, the assets it contains are not commingled with other investors.
"SMAs, specifically direct indexes which can be viewed as SMAs designed to track an index, are beginning to displace ETFs and passive mutual funds. In the US alone, there are about $300 billion in assets in direct index portfolios," he said.
"Expectations around customized and tailored services are rising across the board," he said.
And with taxes likely to go up - for example on capital gains – the ability to adopt specialist strategies such as tax-loss harvesting within a structure like an SMA becomes even more compelling. "SMAs and direct indexes offer ownership of individual securities to the client, there are more opportunities to harvest losses in specific securities to offset gains in other securities owned by the client. If capital gains rates increase, the potential after-tax benefit to the client of tax-loss harvesting will also increase," Klapprodt said.
HNW individuals don't just want lumps of passive investments. Instead, they want representative baskets of securities but where they are tailored to tax considerations, he said.
The SMA area is growing. In March, Fidelity Investments launched two new Fidelity Advisor SMAs - FA Health Care SMA and FA International Growth SMA. The Fidelity Advisor SMAs are available through broker-dealer firms, registered investment advisors, and managed account platform providers. Fidelity said last year that continued demand for packaged investment solutions drove managed account assets to $247 billion at year-end 2020, rising 10 per cent from 2019.
Cerulli Associates, the research and analytics firm, has predicted that assets in managed accounts will grow by 43 per cent from 2020 to 2023. At the end of the second quarter of 2020, model-delivered SMA assets made up nearly one-third of the $1.7 trillion in the asset manager-controlled managed accounts industry. Cerulli anticipates that growth in model-delivered SMA assets will continue, driven primarily by equity strategies.
UBS deal
Vestmark has been busy in recent months. The firm, which is based outside Boston and was founded in 2001, provides portfolio management/trading solutions and outsourced services for financial institutions and their advisors. It supports more than $1 trillion in assets and 4 million accounts. Earlier this month, the firm said that its registered investment advisor subsidiary had partnered with UBS Wealth Management USA, part of UBS, to expand its offering of zero-fee SMAs. The offering includes model portfolios developed by BlackRock, Capital Group (home of American Funds), Dimensional Fund Advisors, JP Morgan, Natixis Investment Managers and Nuveen.
The UBS deal is an example of big-brand firms working together. And Klapprodt said that a firm such as Vestmark can help smaller firms hook up with large fund managers.
In the past, smaller advisory firms haven't found it easy to get on the radar of the large asset managers, but working with a firm such as Vestmark can tip the scales to some degree, said Klapprodt. "We can aggregate access to whole numbers of third-party managers," he added.