People Moves
Who's Moving Where In Wealth Management? - Sanctuary, Harbor Asset Private Wealth, Others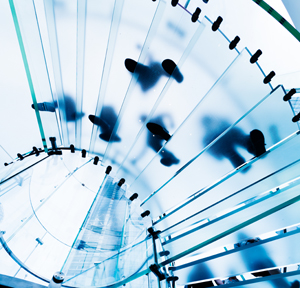 The latest senior moves in wealth and asset management from across North America.
Sanctuary
Sanctuary Wealth has welcomed Greenwich-based Harbor Asset Private Wealth to its network. This is the second Connecticut firm to have joined Sanctuary, and the 51st team nationally.
Advising on approximately $280 million in client assets, the firm is led by Marti Marache, who has been with Morgan Stanley for the last 13 years. Marache has worked in the sector for more than 33 years.
Harbor Asset Private Wealth is a family business; the team includes Martache's husband Mark Marache, who was also a financial advisor for 18 years at Janney Montgomery Scott LLC in New York City. He has come out of retirement to join the practice. The third member of the team is nephew Herbert Marache IV, who is currently working in the industry, following in the footsteps of his great grandfather, grandfather, father and uncle. The Marache family has a long rich history in Wall Street having provided investment banking and financial advice spanning five generations.
Manulife
Manulife Investment Management has named Christoph Schumacher as global head of real assets, private markets. He is relocating to Boston in the US.
In this newly-created position, Schumacher will be responsible for defining the firm's private real assets strategy and managing the operations and development, launch, and growth of investment solutions for clients across the globe. Schumacher will oversee $42.9 billion assets under management globally and the heads of each of Manulife's real asset teams will report to him.
In his most recent position, he served as global head of real estate and managing director at Credit Suisse Asset Management.
Harneys
Harneys has appointed Theodoros Assiotis and Theodoros Zafiropoulos to join the board of directors for Harneys Fiduciary Cyprus. The pair will co-head the firm's Cyprus fiduciary offering.
Assiotis is head of the fiduciary accounting services team, specializing in the provision of accounting and preparation of financial statements for BVI, Cayman and Cyprus companies and trusts. He has more than 13 years of extensive experience working across various industries. Prior to joining Harneys Fiduciary, he served as a manager and subsequently a senior manager at a big four firm, where he specialized in assurance, accounting and compliance services.
Zafiropoulos is a partner in the banking and finance team in Cyprus. He has more than 20 years of experience in international finance and corporate transactions, regularly acting for multilateral financial institutions, international and domestic banks, private equity funds and corporate borrowers in banking and corporate finance matters.
Harneys Fiduciary Cyprus offers a wide range of services to assist clients with the setup and maintenance of companies, funds and trusts in Cyprus such as incorporation and setup, directorships, board support, accounting, and tax.
Carey Olsen
Carey Olsen has appointed Jude Hodge as counsel in its British Virgin Islands (BVI) corporate practice. Hodge specialises in advising clients on a wide range of corporate and commercial matters, with particular expertise in banking and finance, real estate, voluntary liquidations, investment funds, corporate due diligence, continuations, group reorganisations, and mergers and acquisitions.
Prior to joining Carey Olsen, Hodge worked in the corporate and finance teams at three other offshore firms in the BVI and the Channel Islands.
Hodge, a recommended lawyer by Legal 500, was admitted to practice in England and Wales in 2008 (non-practicing) and the BVI in 2009. She serves as a member of the BVI General Legal Council and as treasurer of the BVI Bar Association (where she was previously treasurer and first vice president between 2013 and 2017 respectively).
Argent
Argent Financial Group, a fiduciary wealth management firm operating in the southern parts of the US, has appointed Travis Gist to join its mineral management division. He is based in Fort Worth, working as a mineral manager, where he will report to David Luke, president of Argent Mineral Management.
Gist, who has more than 11 years of experience in the sector, was previously at Wells Fargo Bank in Fort Worth, where he had served as assistant vice president/oil and gas advisory specialist since 2014. In that position, he managed more than 150 accounts containing oil and gas assets across the country for high net worth private bank clients. He also served as the bank's subject matter expert, managing the oil and gas assets held in estates, trusts and agency accounts.
Gist received his bachelor of business administration in management from Texas Tech University in 2008, also being named on the dean's honor list. He has been certified as a Registered Professional Landman (RPL). He is a member of the American Association of Professional Landmen (AAPL), the Fort Worth Association of Professional Landmen (FWAPL), and the National Association of Royalty Owners (NARO).
The issue of wealth and mineral rights remains a major theme in parts of the US – and is now a politically charged sector as the current US federal government seeks to reduce carbon emissions, raising the specter of "stranded assets." Managing mineral rights is a specialist wealth management discipline in parts of the country. (See an article here.)
LifeYield
Unified managed household platform business LifeYield has appointed former Merrill Lynch head John Thiel to join its fiduciary board.
Thiel already holds several executive engagements, sitting on the boards of Franklin Templeton, FINRA Investor Education Foundation, the V Foundation, Decker Communications, and his alma mater, Florida State University.
In Thiel's role as a senior advisor and partner at My Next Season, he supports executives as they transition into meaningful retirement or shift direction into a new career. Thiel is also actively involved in company strategy, business development and relationship building.
BNY Mellon Wealth Management
BNY Mellon Wealth Management has named Chad Van Den Top as senior client strategist. He will advise ultra-high net worth families, business owners, private equity and hedge fund principals, and their family offices with their comprehensive wealth structuring advice, including management of concentrated stock positions, estate planning strategies and family governance.
Van Den Top also works closely with foundations and endowments. Based in Boston, he reports to Vicary Graham, regional president of the New England region.
Prior to this, Van Den Top worked at Northern Trust where he was a wealth strategist in San Francisco, focused on providing wealth structuring advice to the firm's ultra-high net worth Silicon Valley clients and prospects. Prior to this, he was a trust and estate specialist with Merrill Lynch's trust company.