Awards
EXCLUSIVE: Winners Of Family Wealth Report 2021 Awards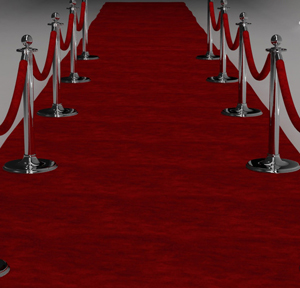 Here is a list of the firms and people honored in the 2021 Family Wealth Report awards program. Congratulations to all involved.
Family Wealth Report is delighted to announce the winners and those who are highly commended in this year's awards for the North American wealth management sector. As ever, we thank all those people and organizations who took part, as well as the judges for their efforts in working through a large number of entries. At a time when the sector has faced unprecedented challenges, the awards salute the grit, service ethic and passion for excellence in this industry. Readers can find out more about the awards here. More information on the winners is here.
A list of the winners is shown below this video.
The results
LIFETIME ACHIEVEMENT AWARD
Winner: Jamie McLaughlin
J H McLaughlin & Co, LLC.
Banking categories
CREDIT SOLUTION
Winner: Tolleson Wealth Management
Commended: Citco Institutional Services
NATIONAL BANK
Winner: First Republic
REGIONAL BANK
Winner: Key Private Bank
Consultants to Private Client Categories
FAMILY WEALTH COUNSELING
Winner: Wells Fargo
Commended: Hawthorn
FAMILY OFFICE MANAGEMENT CONSULTANCY
Winner: PKF O'Connor Davies Family Office
SOLUTIONS FOR "INTERNATIONAL AMERICANS"
Winner: Reyl Overseas
PHILANTHROPY ADVICE
Winner: The Family Office at Synovus
Family Office Categories
MULTI-FAMILY OFFICE (up to and including $2.5 billion AuM/AuA)
Winner: Delegate Advisors
Commended: Keystone Global Partners
Commended: Northland Wealth Management
MULTI-FAMILY OFFICE ($2.5 billion to $5 billion AuM/AuA)
Winner: Burgher Haggard
MULTI-FAMILY OFFICE ($5 billion to $10 billion AuM/AuA)
Winner: Tolleson Wealth Management
MULTI-FAMILY OFFICE ($10 billion to $15 billion AuM/AuA)
Winner: WE Family Offices
MULTI-FAMILY OFFICE ($15 billion AuM/AuA and above)
Winner: Tiedemann Advisors
MULTI-FAMILY OFFICE (new entrant)
Winner: Our Family Office
MULTI-FAMILY OFFICE (client initiative)
Winner: The Family Office at Synovus