Trust Estate
As World Evolves, So Must Your Family Legacy Plan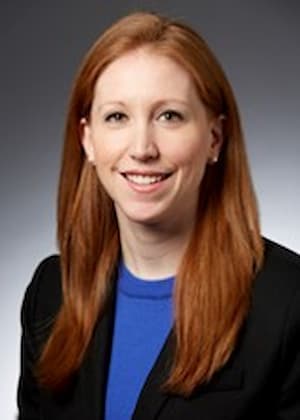 The author argues that business succession planning is not just about building and transitioning the business and wealth, but also about transitioning a role and an identity - and helping others to be ready to do the same.  
There is a great deal of commentary about inheritance and estate planning at the moment, especially with the new proposals by the Biden administration still hot from the presses. (See here.) However, there are more general issues at stake that don't just track with the political world. To discuss these is Marguerite C Weese, national director, family legacy planning at Wilmington Trust.
The editors are pleased to share these insights and invite responses. The usual editorial disclaimers apply. We would be delighted for readers to jump into the conversation. Email tom.burroughes@wealthbriefing.com and jackie.bennion@clearviewpublishing.com
One major lesson learned over the past year is that you can never be too prepared for the unexpected. With all the uncertainty that has been looming, one thing is clear: there may be no better time than now to seize the moment and begin to have or revisit conversations with your family about your intentions and plans. This article will address why it's important to start having these conversations now, and what you should be talking about in order to set your vision in motion and your family up for success.
Building financial literacy over time
One important reason to start these conversations now is to ensure that you are not the only person who understands the family's finances and estate plans in the event of your unexpected incapacity or death. If you want your family to be better prepared to be good stewards of your hard-earned wealth, you should begin to take the appropriate measures now, and this can take time. Studies have shown that financial literacy is a key driver to personal financial success. However, since this topic is often not taught in schools, families need to take proactive steps to build their family members' knowledge and confidence.
We worked with a family that had just begun to invite their children to our periodic economic updates. While this was a great step, they discovered that it wasn't achieving what they had hoped. The children didn't really understand the jargon or general concepts and they weren't using the knowledge frequently enough to retain it. A key factor in building financial literacy is appreciating how learned information is lost over time when there is no attempt to retain it. We helped the children build their foundational knowledge through small group, short workshops that incrementally grew their knowledge over time.
Discussing your estate plan together
In addition to creating financial literacy, you can make sure that your family understands your complete estate plan, including wills, trusts, business entities, etc. You should also provide information about the key advisors you work with and perhaps begin making introductions. Rather than having "one-off" conversations with your family members separately about these topics, many families can benefit from having organized, consistent, repeatable group discussions. Gathering everyone in the same room will not only streamline communication, but it can help align your family and strengthen the familial bonds. We worked with a family in which the parents were trying to be transparent, but they were doing it by having unstructured, disjointed conversations with their children believing that a family meeting was unnecessary. But we discovered that the children were craving that formality so they could work through and understand the plan as a group.
Putting structure around how you deal with conflicts
Some families may be concerned that meeting together will cause conflict. However, conflict within a family is inevitable, but it's how you deal with the conflict that makes all the difference. One family that we worked with had put a lot of effort into creating family harmony. They had been conducting family meetings for a while and talked through their estate plan, discussed their family's philanthropic mission, but were getting frustrated by their family vacation home. Everyone loved to use the home and they even enjoyed being there together, but there was real tension about how they selected weekends to use the house, who got what room when they stayed there together, who was responsible for cleaning, etc. We helped them develop a family shared property policy, by objectively walking through each of these pain points and mutually deciding on rules they could all live by. This exercise not only helped with the problem at hand, but also created a best practice on how to solve their conflicts in the future.