People Moves
Who's Moving Where In Wealth Management? - Raymond James, Sanctuary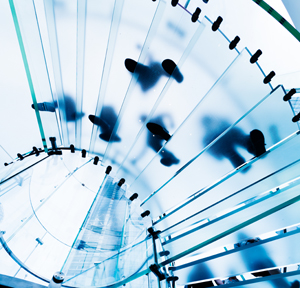 The latest senior moves in wealth and asset management from across the US.
Raymond James
Raymond James has brought over financial advisors Chuck Rebhan; Kevin D Maher, Edward Lombard and Gregory Lowder to its independent advisor channel in Jacksonville, Florida.
The advisors were formerly at Ameriprise Financial Services, where they managed approximately $200 million in client assets. They will be joining the Agility Wealth Management team in the Jacksonville Town Center office, which is managed by Paul Wood.
Rebhan has been in the financial services industry for over 22 years. He began his career as a personal investment officer at BBVA Compass in 1999, before moving his practice to Ameriprise in 2012.
Rebhan is a graduate from Florida State University, where he earned a BS in business. He has earned the Accredited Portfolio Management AdvisorSM and Certified Retirement Counselor® designations.
Maher has more than 20 years of experience in the financial services industry, beginning his career at Morgan Stanley. He has built his practice through the years at Merrill Lynch, BBVA Compass Investments and Ameriprise. Maher is a graduate of the University of Florida, having earned a BS in business administration. He is a Certified Financial Planner™ professional and Accredited Portfolio Management AdvisorSM.
Lombard has more than 22 years of industry experience, beginning his career at UBS before serving clients as a financial advisor at Wells Fargo Advisors and Ameriprise. He is a graduate of Flagler College, where he earned a BA in business, and is a Chartered Retirement Planning CounselorSM.
Lowder has been in the financial services industry for over 27 years. He began his financial services career in 1993 at Prudential Securities. His background also includes roles at First Union Brokerage, UBS and Bank of America. Lowder is a graduate of Florida State University, where he earned a BS in criminology.
Sanctuary Wealth
Sanctuary Wealth, the US network of advisory firms, has brought over its second San Antonio-based team, JDK Wealth Advisors.
The group, comprising four people, oversees about $400 million. It is the seventh firm to have joined Sanctuary in 2021. In total, there are 48 partner firms at Sanctuary, across 19 states with a combined AuM of more than $15 billion.
The firm is led by managing partners Brad Johnson, Randy Daniels and Jonathan Klug, who collectively spent more than 30 years with Merrill Lynch, ably assisted by director of operations Martha Ortega.