Investment Strategies
ESG Phenomenon: EcoForests AM, UBS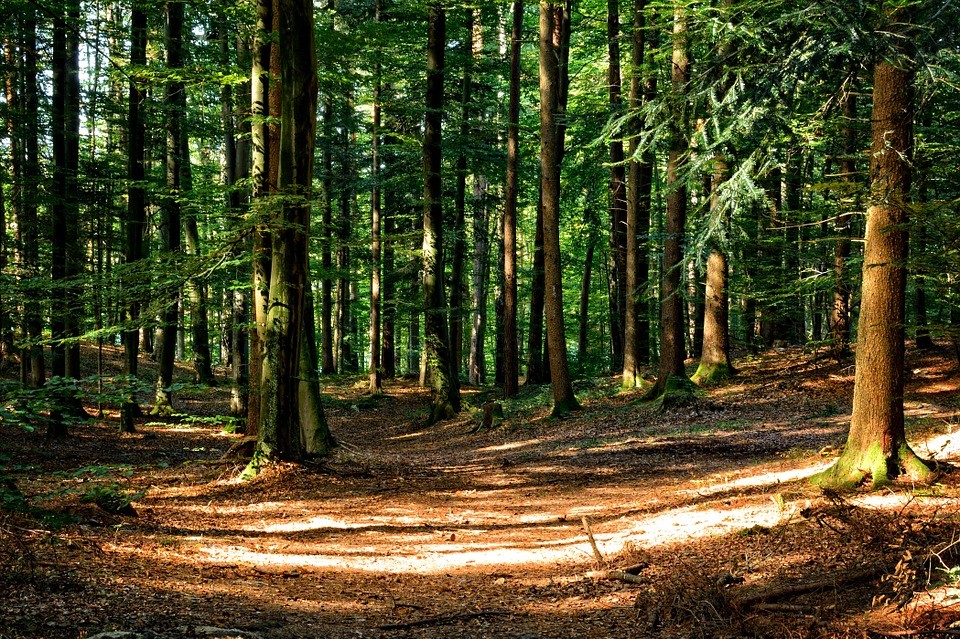 Developments and commentary in and around the ESG investment space.
EcoForests Asset Management
Toronto-based forestry investment management company EcoForests Asset Management has added a new carbon capture component to its portfolio.
The EcoForests carbon capture certification process, which is regulated by the independent organization Gold Standard, has already begun, and sales of certified carbon capture assets are expected to take place by the final three months of 2021.
Carbon capture has increased in popularity over the past decade, as corporations and countries seek to achieve net-zero emissions by offsetting carbon dioxide emissions with investments sequestering CO2.
EcoForests has forestry operations in Central and South America with regional offices in Hong Kong, the US, Israel and Northern Ireland.
The firm says that forestry has emerged as a "leading solution" trying to follow environmental sustainability. It argues that "natural forest regrowth" can potentially capture up to 23 per cent of global CO2 emissions, or 8.9 billion metric tonnes of CO2 – in addition to the carbon sequestration of existing forests, which currently absorb about 30 per cent of such emissions annually.
"I am thrilled to add this offering to the EcoForests product portfolio," said EcoForests CEO Michael Ackerman. "Investors and companies can now purchase a direct stake in carbon capturing forests and reap the benefits of their positive environmental, financial and social impact – rather than purchasing credits on the carbon credit market."
Prior to offering carbon capture assets, EcoForests earned revenues at the timber sale stage in the forest harvesting process.
UBS
UBS has unveiled "tougher environmental standards" and said it will set out a route for hitting "net-zero greenhouse gas emissions" across all its operations by 2050.
As part of the drive, the Swiss bank has named Suni Harford, president of UBS Asset Management, as group executive board sponsor for sustainability and impact.
Harford has been involved in expanding UBS AM's sustainable investing capabilities and integrating environmental, social and governance considerations into UBS's investment processes. She joined UBS in 2017 as UBS AM's head of investments. Before this, she worked at Citigroup for almost 25 years. Harford is also a co-chair of the World Economic Forum Global Future Council on Investing.
Among other points in its statement, UBS said it plans to issue an inaugural UBS green bond.
The bank said its exposure to carbon-related assets on its banking balance sheet was already relatively low, at 1.9 per cent.
BMO Global Asset Management
Investors are helping to promote change by engaging with firms, according to BMO Global Asset Management.
"At BMO Global Asset Management, engaging companies to adopt climate-friendly business models has been on our engagement agenda for two decades. Last year, we saw significant progress in terms of companies adopting net zero-aligned targets," Vicki Bakhshi, director in the responsible investment group at BMO Global Asset Management, said.
The firm gave the case of the mining industry as showing that its engagement is effective.
"Overall, the large diversified miners are the furthest ahead in terms of formal commitments to a net-zero transition. BHP Billiton, Anglo American and Glencore all now have coal exit strategies, with BHP and Anglo aiming to sell their stakes, and Glencore running them to the end of life," Bakhshi said. "One key focus area for these companies was on how they use their considerable political influence; as co-lead of the Climate Action 100+ engagement with BHP Billiton, we led intensive engagement on its lobbying and trade association memberships, and 2020 saw the company announce a market-leading lobbying framework."
"The picture among more specialist and regional miners is more mixed. Gold miner Newmont was one example of leadership, with its net-zero target. Miners in Asia and South America have so far been less responsive to engagement. Companies in this sector tend to be strongly influenced by national government policies; with more net-zero government commitments likely to emerge in the run-up to COP26, we anticipate scope for engagement to progress," Bakhshi said.
A second case was that of transport.
"We have engaged with both automotive manufacturers and shipping companies. With further policy measures from governments to phase out internal combustion engine vehicles, most automotive firms now see an electric vehicle (EV) strategy as essential to maintaining their competitive edge. Two leaders in terms of ambition include Volkswagen, which has committed to 70 all-EV models by 2030, and Daimler, aiming for a net-zero emissions fleet by 2039," Bakhshi said.
"Our engagement focused on companies whose ambition lags the leading group, particularly Fiat Chrysler (now part of Stellantis), where we lead the Climate Action 100+ engagement and had two meetings with their sustainability director. In order to directly address the board, we made a statement at the AGM, asking for medium-term climate-related targets and transparency around climate lobbying."