People Moves
Who's Moving Where In Wealth Management? - The Coury Firm, Aneuvia, Others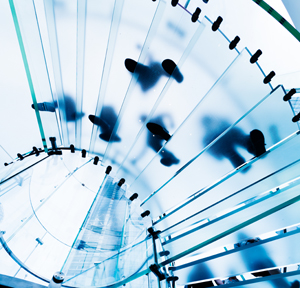 The latest senior moves in wealth and asset management from across the US.
The Coury Firm
The Coury Firm, a US multi-family office and business advisory platform, has hired Sam Delestienne as managing director of business advisory and named Thomas Deutsch the MD of private wealth.
As well as advising on The Coury Firm's acquisition efforts, Delestienne will oversee its corporate and business advisory services. Prior to this, Delestienne was vice president of corporate development at Wabtec Corporation, where he led strategy and all activity related to M&A, joint ventures and divestitures.
Deutsch's background includes more than 15 years of portfolio management and investment research at Neuberger Berman, Lehman Brothers, and Matrix Private Capital Group.
"The Coury Firm's multi-family office structure, inter-disciplinary teams and comprehensive approach to families and businesses create an ideal platform for advisors who need much more than a typical RIA to serve their ultra-affluent clients," Delestienne said.
The organization was founded in 1984.
Last month, The Coury Firm announced that it had appointed Clayton G Deutsch, former CEO and president of Boston Private, to join its board of advisors. Deutsch is providing strategic input on attracting new talent and advisory practices as the firm enters its next chapter of growth.
Tthe Coury Firm also serves as a private investment office and a dedicated CIO for family offices and institutions. It has offices in Pittsburgh, Pennsylvania and Los Angeles.
Aneuvia
Aneuvia, a US-based investment firm that concentrates on environmental, social and governance impact, has appointed Brit Moore Gilmore as business development director. She is former president of a social enterprise called The Giving Keys, where she worked for seven years.
She founded Hi Impact, a social impact and business consultancy that has provided consulting services for organizations such as the United Way of Greater LA, Los Angeles County, Imagine LA, and Conscious Culture amongst others. While working on her masters in social entrepreneurship at the University of Southern California (Class of 2021), she shifted her focus to impact and ESG investing.
The firm is a registered investment advisor and has built a proprietary return on diversity framework. This process is used to score companies on two variables: gender diversity and transparency. Based on this score, a targeted subset of companies are selected to comprise a high-conviction portfolio.
Chicago Atlantic Advisers
Chicago Atlantic Advisers, an asset management house concentrating on direct lending and private credit, has appointed Tom Miles as vice president, based in Chicago.
Miles' primary responsibilities will include originating and executing new investments, conducting due diligence, and portfolio monitoring for Green Ivy Capital. GIC is Chicago Atlantic's affiliated credit platform focused on providing financing to companies in the cannabis space and related industries.
Prior to joining Chicago Atlantic, Miles was a VP at PNC Bank originating and executing senior secured loans in support of private equity-led buyouts, recapitalizations, and restructurings. Before PNC, he worked within FTI Consulting's transaction advisory group. He gained a BS in finance from the University of Miami.
Chicago Atlantic Advisers was founded in 2018 by Tony Cappell, John Mazarakis, and Andreas Bodmeier.