Philanthropy
How Fast Should Donors Pay Out? It All Depends On Time Horizons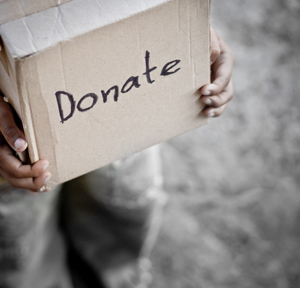 Rockefeller Philanthropy Advisors recently issued a set of reports delving into the time horizons that philanthropists adopt in framing their distributions. We talk to a senior RPA figure about the subject.
The pandemic has ratcheted up debate on whether philanthropists spend more resources in the short term or stay with steadily paying out funds over decades.
A few weeks ago, Rockefeller Philanthropy Advisors published a two-volume guide about the pros and cons of whether to donate resources rapidly or cap such transfers to ensure that they continue indefinitely. In philanthropy, a time horizon is the length of time over which a donor or foundation seeks to engage in philanthropic giving. It can be in perpetuity - meaning that there is no end date foreseen - or it can be time-limited, defined by a predetermined end date or triggering event. Time-limited philanthropy is also referred to as "limited-life," "spend down," "spend out," "time bound," "giving while living," or "sunsetting."
RPA issued two volumes of its study. The first volume was called Strategic Time Horizons in Philanthropy: Key Trends and Considerations. The second was called, Strategic Time Horizons in Philanthropy: Strategy in Action. The organization also issued a report of 12 case studies with philanthropists.
"More donors are looking for ways to create greater impact and build a legacy. And time horizons they operate under are a growing part of the discussion," Olga Tarasov, director, Knowledge Development at Rockefeller Philanthropy Advisors, told Family Wealth Report.
There has been a "growing sense of urgency" over philanthropy because of COVID, social/racial justice issues and climate change, she said. A number of organizations, such as the UK's Queen Elizabeth Trust, have built approaches that involve time-limited giving/donation.
At the other end of the scale, some foundations and funders like the idea of perpetuity because they want freedom to change direction in the causes they support. Some groups, such as the Ford Foundation, have time horizons of up to 40, 50 years or more, Tarasov said.
There are asset allocation/investment implications when managing the money that charities have, depending on the time horizons of their giving. A charity that thinks in terms of decades of existence might want to hold more illiquid investments – along the "Yale Model" approach pioneered by the endowment of Yale University – while a group with a more short-term approach will want to avoid locking investments up too heavily.
The Giving Pledge (Buffett, Gates, Bezos, others) is a particular example of how time horizons work. According to TGP website's "about us" page, "Through joining the Giving Pledge, signatories commit to give the majority of their wealth to philanthropy. Many signatories have and will exceed that benchmark. Some make a series of very large gifts over a short period, while others establish a program of smaller, regular gifts distributed over many years. Each signatory's approach to philanthropic giving is deeply personal." Donors pledge to give away at least half of their wealth.
The time-limited philanthropy approach appears to be most popular in the US and Australia, Tarasov said.
There can be issues to resolve when different members of a family disagree about philanthropy, causes, and the time horizons, Tarasov said, and this is the sort of topic that organizations such as RPA can assist with.
Rockefeller Philanthropy Advisors advise on and manage more than $400 million in annual giving by individuals, families, corporations and foundations. It is a sponsor for more than 90 projects, providing governance, management and operational infrastructure to support their charitable purposes.
Among recent commentaries about philanthropy, see this article about the worlds of philanthropy and fine art and how they intersect.