Who's Moving Where In Wealth Management? - Baird, BNY Mellon Wealth Management, Others
Editorial Staff, April 7, 2021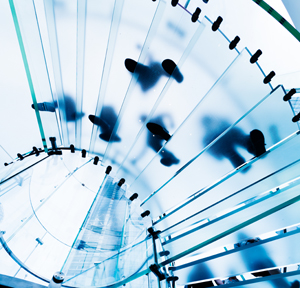 The latest senior moves in wealth management from across across the US.
BNY Mellon
BNY Mellon Wealth Management has appointed Carolina Montiel as regional director, team leader in Atlanta, Georgia. She will report to market president Michael Dawkins.

Montiel brings nearly 30 years of investment experience in capital markets and wealth management to her role, including four years with BNY Mellon Wealth Management. Most recently, she served as MD and family wealth investment advisor. Previously, she was employed as head of investment strategy with EFG Capital International Corp where she created and led their investment advisory practice for individuals and families in the US, Latin America, and the Caribbean.

Prior to EFG, Montiel was head of the investment strategy group at HSBC Private Bank Miami with coverage of Latin America and the Caribbean. She began her career in Caracas, Venezuela as an emerging markets fixed income trader with JP Morgan and later became president of its local brokerage and commercial banking operations.

Montiel earned a bachelor of science degree in urban planning from Universidad Simon Bolivar, and a master's in business administration from IESA - Instituto de Estudios Superiores de Administracion - in Caracas, Venezuela. She is a member of IESA Alumni and the Florida International Bankers Association (FIBA), serving as co-chair to the Wealth Management Committee, and member of the Women's Leadership Committee. Montiel currently serves on BNY Mellon's Solutions Strategy Committee and the Southeast Region Investment Implementation Council.

Lafayette Square
Lafayette Square, the investment platform founded in 2020, has named the Caitlin McLaughlin as chief people officer. McLaughlin, who formerly served as executive vice president at PNC Financial Services Group, will oversee human resources.

McLaughlin has nearly three decades of human capital experience within financial services. Before joining PNC, McLaughlin was a managing director at Citigroup, where she led teams in the US, the UK, and Asia-Pacific, overseeing global campus recruiting and program management. She served in several roles at Citigroup and its predecessor organizations Salomon Smith Barney and Salomon Brothers.

Among other positions, McLaughlin is a member of the executive committee of Vibrant Pittsburgh, The Forte Foundation, and Carlow University. She is also a member of the board of directors of Partner4Work. Additionally, she chairs the Talent Attraction and Retention Committee for the Allegheny Conference for Community Development. McLaughlin graduated from the University of Pittsburgh with a BA in political communications.

Baird
Today, Baird, the US wealth, investment banking and private equity house, has added The Rixse Todd Group to its wealth management office in Anchorage, Alaska.
The two-person team, which oversees $200 million in assets under management, comes from Wells Fargo. The team includes Kellie Rixse and Jeff Todd, who will both serve as a senior vice president and financial advisor.
Rixse brings more than 20 years of experience to Baird and holds a bachelor's in mathematics, with an emphasis in statistics and computer science, from Colorado State University. Todd brings close to three decades of experience to Baird and graduated from the University of Alaska Fairbanks with a bachelor's degree in history.
Baird's Private Wealth Management business, which encompasses more than 1,300 financial advisors serving clients from over 160 locations in 33 states, has client assets of more than $215 billion.