Deals Of The Day: The Latest In Wealth Management M&A - CI Financial, Lawrence Park Asset Management
Editorial Staff, April 6, 2021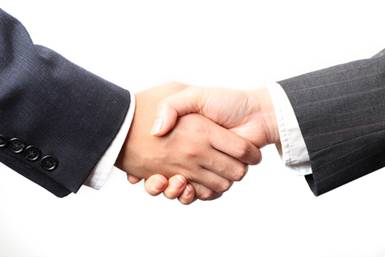 The latest mergers and acquisitions in the wealth management and associated space.
CI Financial
Toronto/New York-listed CI Financial, which has bought stakes in a raft of US wealth management firms over the past year, yesterday said that it has agreed to buy Lawrence Park Asset Management. The firm is an alternative fixed-income investment business.

CI Financial had already held a minority interest in Lawrence Park, which is based in Toronto and was founded in 2011. The organization, which manages about C$600 million in assets, specializes in credit-focused strategies, including a hedge fund, a liquid alternatives fund and an exchange traded fund.

"The Lawrence Park team has decades of experience in fixed-income markets and alternative investing, and has been a valued partner for CI since 2012," Kurt MacAlpine, CI chief executive, said.

"Alternatives offer an array of benefits and are becoming increasingly embraced by advisors and investors. Building on CI's leadership in this category is a priority for us as we modernize our asset management business," he added.

When the transaction is completed, the Lawrence Park team will continue to manage its funds: CI Lawrence Park Alternative Investment Grade Credit Fund, which is available as a liquid alternative mutual fund and ETF, and Lawrence Park Credit Strategies Fund, a hedge fund available to accredited investors. The team's investment approach will not change, CI Financial said.

The deal is expected to close in the second quarter of 2021, subject to regulatory approval and other customary closing conditions, CI Financial added.

CI managed and advised on about C$236.5 billion ($185.7 billion) in client assets as at February 28, 2021. Its primary asset management businesses are CI Global Asset Management and GSFM Pty Ltd. It operates its Canadian wealth management business through Assante Wealth Management (Canada), CI Private Counsel, Aligned Capital Partners, CI Direct Investing (WealthBar Financial Services), and CI Investment Services. In the US, the firm's wealth management businesses consist of BDF, Bowling Portfolio Management, The Cabana Group, Congress Wealth Management, Doyle Wealth Management, One Capital Management, The Roosevelt Investment Group, RGT Wealth Advisors, Stavis & Cohen Private Wealth, and Surevest.