Reports
Nomura, Credit Suisse Warn Of Potential "Substantial" Hedge Fund Loss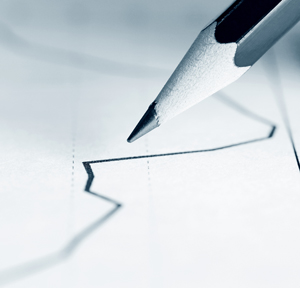 Both banks said they could be significantly hit by losses linked to a US hedge fund - which was not identified by name.
Credit Suisse today warned that it might be hit with a "highly significant" loss in the first three months of this year because of an unidentified US hedge fund client defaulting on margin calls.
"Following the failure of the fund to meet these margin commitments, Credit Suisse and a number of other banks are in the process of exiting these positions. While at this time it is premature to quantify the exact size of the loss resulting from this exit, it could be highly significant and material to our first quarter results, notwithstanding the positive trends announced in our trading statement earlier this month," Switzerland's second-largest bank said in a trading update.
The potential loss adds to woes at Credit Suisse's asset management business reeling from the Greensill supply-chain crack-up.
The problems linked to the unnamed hedge fund aren't confined to Credit Suisse. Nomura, the Japanese banking group, today also warned of a potentially "significant loss arising from transactions with a US client."
"Nomura is currently evaluating the extent of the possible loss and the impact it could have on its consolidated financial results. The estimated amount of the claim against the client is approximately $2 billion based on market prices as of March 26," Nomura said in a statement. "This estimate is subject to change depending on unwinding of the transactions and fluctuations in market prices." The Tokyo-listed bank said that as of the end of December 2020, it maintained a consolidated Common Equity Tier 1 ratio of over 17 per cent, which is substantially higher than the minimum regulatory requirement. "Accordingly, there will be no issues related to the operations or financial soundness of Nomura Holdings or its US subsidiary."
A report (Bloomberg, March 29) said the hedge fund loss is related to the unwinding of trades by Bill Hwang's Archegos Capital Management. The report cited unnamed sources. Hwang's New York-based firm is at the center of a margin call that led to the forced liquidation of more than $20 billion in shares on Friday, the report said. The family office founded by Hwang, a former Tiger Management trader, was one of Nomura's prime brokerage clients, the report, which did not add details, said.
Other prime brokers include Credit Suisse, Morgan Stanley and Goldman Sachs, a source told the news service.
As reported two weeks ago, Credit Suisse has warned that it may report a charge linked to the way in which it has liquidated supply-chain finance funds. London-based Greensill Capital, a player in what is called supply-chain finance, earlier in March filed for bankruptcy protection. Credit Suisse Asset Management said it was terminating funds exposed to the sector; Zurich-listed GAM Investments also said it was shutting a fund. In early March, Credit Suisse suspended $10 billion of funds linked to the Greensill business after worries about Greensill's exposure to a single client - UK-based steel magnate Sanjeev Gupta, who is a former Greensill shareholder. The firm has supplied financing to Gupta's GFG Alliance group of companies, which created a metals empire by acquiring failed steel mills and other distressed industrial businesses.
Thomas Gottstein, chief executive of Credit Suisse, said in a trading update two weeks ago that the bank's asset management arm is working with administrators of Greensill Capital, Grant Thornton, and other parties.