People Moves
Summary Of North America Moves In Wealth Management - February 2021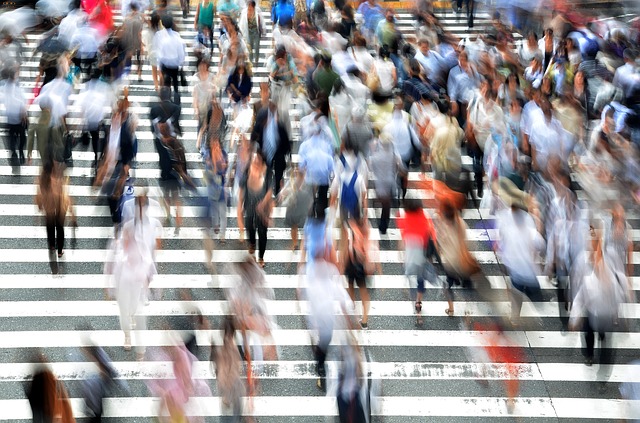 February is the shortest month of the year but produced a fair crop of senior moves and appointments across the continent's wealth management space.
Oregon-based Price Financial Group, the wealth manager, aligned with Carson Partners. Price Financial's CEO is Bo Caldwell and chief investment officer is Matt Mai.
Wealthtech firm AssetMark named Natalie Wolfsen as its new CEO and Michael Kim as the new president. They took over from Charles Goldman, who left as president and chief executive.
Wolfsen, who most recently served as AssetMark's executive vice president and chief solutions officer, brought to her new position more than 25 years of experience in investment product management, investments, digital product development and marketing.
Kim most recently served as executive vice president and chief client officer at AssetMark. Kim brought to this role more than 25 years of experience working with financial advisors in various capacities, including 10 years at AssetMark.
PIMCO said that its head of Asia-Pacific, Kimberley Stafford, moved to the firm's Newport Beach office in the US as global head of its product strategy group. In her new role, Stafford oversees traditional strategies and alternatives, which include PIMCO's private strategies and hedge funds. Stafford has been a member of PIMCO's executive committee for five years. As part of the change, Alec Kersman, managing director, became PIMCO's new Asia-Pacific boss. Kersman is head of strategic accounts in US Global Wealth Management. Both report to Emmanuel Roman, PIMCO's chief executive.
David Fisher, MD and head of traditional product strategies, became co-head of US GWM Strategic Accounts alongside Eric Sutherland, MD and president of PIMCO Investments LLC. Fisher, who has spent 13 years as a leader in the product strategy group and also serves as a trustee of PIMCO Closed End Funds, relocated to the New York office. He and Sutherland report to Gregory Hall, MD and head of US GWM. Ryan Korinke, head of hedge fund and quantitative strategies, based in Hong Kong, joined PIMCO's executive office in Newport Beach. He reports to Roman.
Altruist, a US tech platform for registered investment advisors, tapped former TD Ameritrade national managing director Peter Dorsey to be its new chief strategy and revenue officer. The result is a coup for Altruist, which appointed a man who was involved in a firm that had reached $650 billion of assets under management over 10 years.
Former Assistant Secretary of the Treasury Thomas P Feddo joined Capstone, a global policy and regulatory due diligence firm, as a senior advisor. Feddo most recently served until January 2021 as the first Assistant Secretary of the Treasury for Investment Security. Before his Senate confirmation in September 2019, Feddo served in the Treasury Department as Deputy Assistant Secretary for Investment Security.
Cetera said Paul Weinberger, a full-service investment and tax professional based in Clearwater, Florida, affiliated with it. Weinberger, who has more than 25 years' experience in financial services, supports $123 million in assets under management.
Wealth Enhancement Group, which oversees more than $26 billion in client assets, said that Kunal Kapoor, chief executive of Morningstar, had joined its board of directors. Kapoor joined Morningstar in 1997 as a data analyst and rose through a series of successively more senior management positions, including director of mutual fund research, director of business strategy for international operations and president and chief investment officer of Morningstar Investment Services. He assumed the role of CEO in 2017, succeeding Joe Mansueto, who founded Morningstar in 1984.
Cleveland Financial Group® appointed John Nelson as a financial planner; he is based in the firm's new Akron, Ohio office, and also works with clients across Northern Ohio.