People Moves
Who's Moving Where In Wealth Management? - Carson Partners, Sanctuary Wealth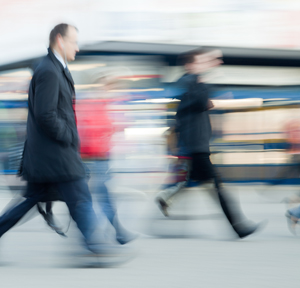 The latest senior wealth management executive moves in North America.
Carson Partners
Main Street Financial Life Advisors, a wealth management firm with more than $163 million in assets under management, has joined Carson Partners.
The firm was founded by J Joseph Roman, managing director, senior wealth advisor, in 1999 as a tax partner of a local CPA firm whose clients sought an alternative to the traditional broker/dealer commission-based relationships. In addition to Roman, the team includes principal/wealth advisor Matthew J Kulpa, and associate wealth advisor Joel M Davis, who are supported by a number of other professional and administrative staff. The business is in Moorestown, New Jersey.
Sanctuary Wealth
Sanctuary Wealth, has welcomed Cedar Gap Wealth Management as the 45th advisor team and fifth Texas team to join its model.
The firm was founded in 2008 by Michael Hull and Ben McAnally. They worked together as the Hull & McAnally Group at Merrill Lynch Wealth Management in Abilene.
Cedar Gap works with high net worth individuals and families; it also advises businesses, trusts, and ERISA programs in the areas of asset management, succession planning and liability management.
The Sanctuary Wealth Group includes the fully-owned subsidiaries Sanctuary Advisors, a registered investment adviser, and the broker-dealer Sanctuary Securities, as well as Sanctuary Alterative Solutions, Sanctuary Insurance Solutions, Sanctuary Global, and Sanctuary Global Tax and Family Office.