People Moves
New Leadership Takes Helm At Avaloq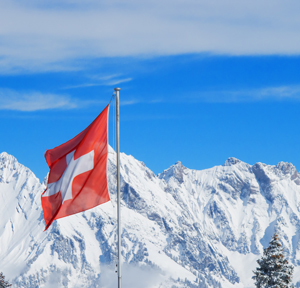 After being purchased by NEC last year, the firm has reshuffled its leadership team to set the next course for the fintech.
After three years in the top job, Avaloq's chief executive, Juerg Hunziker, is stepping down at end of March, a move that comes after Japan's NEC bought the banking and wealth technology business.
Hunziker will stay on as a senior advisor and be replaced by group executive board members Martin Greweldinger and Thomas Beck as co-CEOs, Switzerland-headquartered Avaloq said in a statement today.
Hunziker joined the technology provider in 2016 and became CEO in 2018. He oversaw the group's acquisition by NEC late last year. The firm said that his decision to step down is a personal one, but he will continue working with clients in a senior advisory capacity.
The Japanese multinational agreed to buy the Swiss fintech for a reported $2.2 billion last October, and the transaction completed in December. US private equity group Warburg Pincus took around a 35 per cent stake in Avaloq in 2017.
In a statement on Wednesday Hunziker said: "I will remain dedicated to driving Avaloq to further growth, and I look forward once again to being able to spend more time with existing and future clients, which is my passion."
The group said the changes ensure leadership continuity following the NEC purchase that would position it for further growth.
The global IT specialist has been snapping up stakes in European technology providers of late, among them Danish technology group KMD and the UK's Northgate Public Services as regions gear up to rollout 5G services. The Avaloq deal is seen as NEC's boldest foray into fintech. The Zurich-based provider serves around 150 banks and wealth managers in financial hubs including London, Frankfurt and Paris, employing around 2,500.
The new stewards, Greweldinger and Beck as co-CEOs, were respectively the firm's group chief product officer and group chief technology/service delivery officer.
Greweldinger said he was looking forward to "advancing a new era" with NEC. His focus will be on driving innovation throughout the organization, including "client-facing functions, internal operations, and finance."
Beck said he would be concentrating on bringing the firm's entire architecture together with cloud technology. The company recently added Avaloq Wealth, Avaloq Engage and Avaloq Insight to its banking platform to increase digitization of client services for wealth managers.