Tax
The Unfolding New Tax, Estate Planning Landscape - Anchin Private Client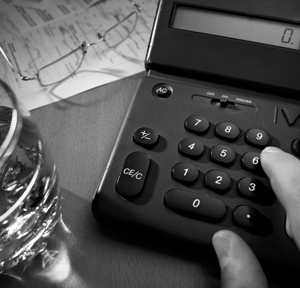 Tax and estate planning are in play at the moment as a new US administration and Congress settles in. We talk to the firm Anchin Private Client about what HNW individuals can and should do.
Over recent weeks, and as the Joe Biden administration – and Democrat-led Congress – has settled in, wealth advisors have naturally shifted attention to what's going to happen to taxes. The economic costs of COVID-19 and the associated lockdowns are enormous. There has been a push for a wealth tax, for example (and not just in the US – Singapore is also considering the idea). We have spoken to several financial advisors who say capital gains tax is going to be a battleground. Estate tax exemptions, which were doubled under the Trump administration, are likely to come back down. Another point that seems to come out is that there are big differences in how single people - as opposed to those in specific relationships - can be affected.
Whatever happens, it is unlikely that the so-called "one percent" are going to have an easy ride from the tax authorities in the next few years, regardless of what the supply-side logic might be of tax hikes.
Family Wealth Report recently caught up with Mela Garber, tax principal, tax leader of Anchin Private Client, about these areas.
Q: We talked a lot about the estate planning/tax planning position of single people, whether they be unmarried men and women, those recently bereaved and divorced. Can you explain a bit more about how their situation is different and what sort of advice they need to take?
Garber: There are a few different scenarios where estate planning and tax planning can be different for those who are single, whether they are unmarried, recently bereaved, or divorced.
The first is the issue of IRA accounts. For married people, spouses are usually listed as beneficiaries. This allows those who lose a spouse to roll those funds into their own IRA and continue to stretch out the distributions, with no restrictions on the time frame, since the distributions are based on life expectancy. For unmarried people, IRA accounts usually go as part of the deceased's estate or to the children, depending on who is named as a beneficiary. The deferral also varies, with only 10 years of deferral if children are in fact the beneficiaries. For unmarried people without children or spouses to take care of, IRAs are great assets to name to a charity, since they are double taxed.
Power of attorney is another matter that can be complicated for single people. While married people can usually rely on their spouse having power of attorney should the need arise, unmarried people must be careful about who they choose - especially If they have multiple children. In the case that only one child is given power of attorney, other children may question disbursements and decisions that the child makes on behalf of the parents. Accuracies of gifts may come into question and cause both legal and emotional issues. Unmarried people with great wealth should plan for this and address this situation before it arises.
If they don't have children, they must be very careful about who they choose, as this person will be making weighty financial and other decisions on their behalf. They should consult with tax advisors and other unbiased sources to help decide about who should be named as having power of attorney.
One other consideration is that of pets! In the event of death, it is important for people to consider who will care for their pets and who will provide financial support for the animal (and these should usually be two different people). The pet's trust manager should not be the one responsible for the pet to avoid situations where the funds are abused for the manager's own personal gain.
Finally, there is the issue of access to the residence in the event of death. It is a difficult topic, but for unmarried people, it can be days before someone is notified of their death, especially if they have no children or a strained relationship with their children. If someone dies alone, their residence may be sealed and this may result in a complex proceeding, even if the will is in their residence.