Company Profiles
IQ-EQ Extends Footprint, Continues Americas, Asia Build-Out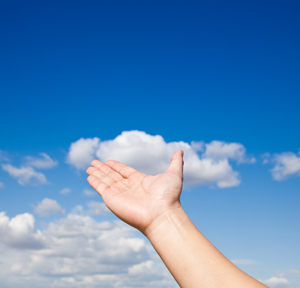 The firm has bought two US businesses recently and there may be more news to come from that front. It also sees Asia as a significant area, its private wealth group head tells this news service.
IQ-EQ, the international investor services group, has been expanding its footprint in the US and other parts of the world. The appetite to grow, such as in the Americas and Asia, shows few signs of slowing down.
In early January, private equity-owned IQ-EQ acquired US investment management services provider Constellation Advisers. That deal followed its purchase of Blue River Partners in 2020. Both acquisitions were aimed at boosting outsourced back-office services to the fast-growing US alternative asset space.
"We are going to increase our US presence over the short and medium term as it is strategically important for our clients and therefore our group," Steve Sokic, IQ-EQ, group head of private wealth, told this news service in a call. "We generally have the scale and breadth of offering in the EMEA region(s), but we are always interested in tactical additions to our teams there, especially where they provide services and/or client regions we don't already have or service. Strategically, however, further expansion in Asia and the Americas remains a high priority, so stay tuned."
"Many providers of these trust services in the US are quite commoditized. They often focus mainly on the affluent wealth space and sometimes lack fiduciary independence. The higher end of the wealth band is where you require higher service levels, multi-asset administrative capabilities, wider fiduciary knowledge, cross-border experience and an overall professional services culture. That is a rare niche combination which we fit into nicely and we plan to fill that gap in the US," Sokic continued.
"We don't have a trust business in the US yet but watch this space," he added.
The world's largest economy is an important one to excel in and the US, with its patchwork of local state trust laws (Delaware, New Hampshire, South Dakota, etc), creates a fertile area in which to operate.
New identity
The firm has made waves since it renamed from SGG Group in 2019. It has 3,400 staff and operates in 23 jurisdictions. And the business stresses how large it is - it is a scale business. In a world where the fight for talent can be fierce - and regulatory requirements constantly increase – having an international reach and variety of services creates an edge.
"We will see more consolidation in the space with smaller players in particular finding it difficult to survive in this new world," Sokic continued. "One of the benefits of being a firm of our size is that we cover different jurisdictions in all time zones and different value propositions – it gives clients choice. It also gives us access to more talent around the world. That's not just technology, fiduciary and/or operational expertise but cultural affinity and diversity. Like our clients, most people join us for our reputation."
Asia's appeal
Outside the US, IQ-EQ is building on its existing presence in Greater China and Singapore, for example.
Sokic is upbeat about Singapore's Variable Capital Companies regime, introduced at the start of 2020, and sees it as a business opportunity. "It was directed primarily at asset managers and multifamily offices, but there is now active discussion and we should see VCC Version 2.0 active at some point for single family offices and other private fund managers of the sort we've seen elsewhere." Sokic agreed that the next VCC version will be particularly appealing for single family offices, as mentioned in recent media reports.
"There is healthy global competition in developing new structures," he said, referring to examples such as protected cell companies, private trust companies, private funds, foundations etc. "In the last 10 years we have seen a massive uptick in global compliance, regulatory, tax and other reporting expectations, as well as new regulatory standards to meet, and not just among trustees. The world's got a lot more complex for (U)HNW families, executives and entrepreneurs and that complexity is indeed quite relevant and an opportunity for firms such as ours, he said.
Business model
IQ-EQ operates a transparent charging approach that depends on the specific structure of a client, such as activity and responsibility. Fees can vary considerably. Generally, there are fixed fees for an agreed scope of work and responsibility, or it can have a base responsibility fee and actual activity is calculated on a time spent basis.
Asked about client/manager ratios, Sokic said the firm doesn't set a particular metric over this.
"Our scale also allows us to deliver services in a much more cost efficient and compliant manner. Most importantly perhaps, we ensure we know what our clients think about us, which includes confidential periodic client surveys so as to help us really understand and adjust if necessary our service and coverage levels," he said.