People Moves
PNC Asset Management Names New Investment Chief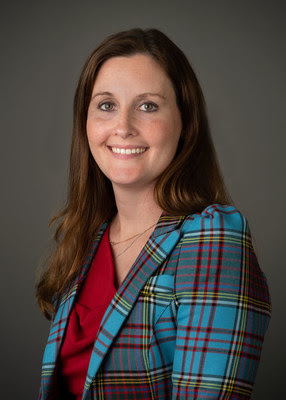 The new investment boss at the group - which serves wealthy and other clients - succeeds a man who is retiring after a career spanning four decades.
The PNC Asset Management Group, which provides investment, planning, banking and fiduciary services to wealthy individuals and institutions, has named a new chief investment officer: Amanda Agati. She will take over from Mark McGlone on April 9.
McGlone is retiring after a 40-year career, PNC said in a statement yesterday. (The group is part of PNC Financial Services Group, the New York-listed organization.)
Agati served as an institutional investment strategist before assuming her current role of chief investment strategist in 2017. As CIO, she oversees all investment strategy-related activities for PNC's personal and institutional asset management businesses. She also leads a team that frames tactical and strategic asset allocation guidance of client portfolios, manages the evolution of investment processes, provides thought leadership on key investment matters, and is the author of numerous publications.
Agati earned a bachelor of science in finance with a minor in economics from the Schreyer Honors College of the Pennsylvania State University. She is a CFA® charter holder, and a member of the CFA Institute and CFA Society of Philadelphia. She sits on the boards of several non-profit organizations.
McGlone's career began at Mercantile Safe Deposit & Trust which, when acquired by PNC, positioned him for succession into the role of senior vice president and head of Taxable Fixed Income for PNC Capital Advisors. After serving in successive leadership roles within PCA, McGlone was promoted to the role of chief investment officer and president of PNC Capital Advisors. In 2018, he was promoted to his current role.
Taking over from Agati as chief investment strategist is Dan Brady, who previously served as director and client portfolio manager for the investment strategy group.
Nick Ashburn will assume the role of head of responsible investing, also reporting to Agati. He previously served as director of responsible investing for the asset management group.
Prior to PNC, Ashburn was senior director of Impact Investing at the Wharton School of the University of Pennsylvania.