Rockefeller Charts Time-Limited Philanthropy Choices
Tom Burroughes, Group Editor , February 26, 2021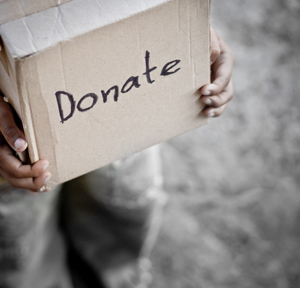 Two guides from RPA examine challenges philanthropists/foundations face when deciding which model of giving to follow and the kind of events that can lead to a big spend-down.
Rockefeller Philanthropy Advisors has published a two-volume guide about the pros and cons of whether to donate resources as fast as possible or cap such transfers to ensure that they can continue indefinitely. Those decisions have been thrown into sharp relief by COVID-19, with donors accelerating contributions last year as the pandemic struck.

The organization is delving into strategic time horizons in philanthropy, accompanied by a compilation of case studies from foundations around the world.

In philanthropy, a time horizon is the length of time over which a donor or foundation seeks to engage in philanthropic giving. It can be in-perpetuity - meaning that there is no end date foreseen - or it can be time-limited, defined by a predetermined end date or triggering event. Time-limited philanthropy is also referred to as "limited-life," "spend down," "spend out," "time bound," "giving while living," or "sunsetting."

Volume one of Rockefeller's study, Strategic Time Horizons in Philanthropy: Key Trends and Considerations, details the significance of strategic time horizons to philanthropy and how being intentional about the choice can help further one's mission, vision, and values. Rockefeller said that many donors don't realize it is important to set a time horizon and, as a result, don't engage in a thoughtful process. Others are unsure of the basis on which to make a time horizon decision, it said.

Volume two, Strategic Time Horizons in Philanthropy: Strategy in Action, guides philanthropists about how to set a time horizon and what factors feed into such a decision.

A supplementary publication, In Their Own Words: Foundation Stories and Perspectives on Time-Limited Philanthropy, features 12 case studies that are the result of candid conversations with numerous philanthropic leaders across the globe, as well as grantees.

The guide and case studies follow two reports issued last year from Rockefeller probing findings of global surveys of foundations and ultra-high net worth families engaged in philanthropic giving.

Rockefeller Philanthropy Advisors advise on and manage more than $400 million in annual giving by individuals, families, corporations and foundations. It is a sponsor for more than 90 projects, providing governance, management and operational infrastructure to support their charitable purposes.