Compliance Corner: SEC, Financial Action Task Force
Editorial Staff, February 26, 2021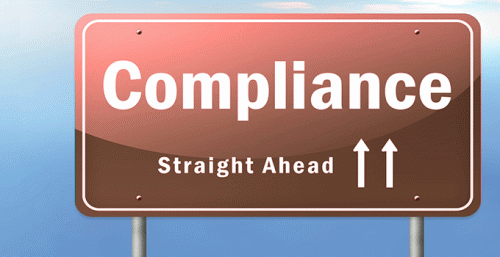 The latest compliance news: regulatory developments, punishments, guidance, permissions and new product and service offerings.
FATF
The Financial Action Task Force, the intergovernmental organization that fights money laundering, has put the finishing touches on a non-public report on terrorist financing and has agreed to seek comments from the public about updated guidance on "virtual assets."

A range of terrorism groups continue to generate funds despite the COVID-19 disruptions, the Paris-based group noted in a statement yesterday.

To combat these threats, the FATF agreed upon three non-public reports for operational use by FATF member states. The products include a best practices paper on investigating and prosecuting terrorist financing. This important project was co-led by the US and the Netherlands and resulted from an initiative during the US FATF Presidency to identify specific challenges that arose in investigating and prosecuting terrorist financing. The FATF is also issuing an internal ISIS/AQ financing update and an internal paper to assist investigative authorities trace financial flows between illicit arms traffickers and terrorists, it said.

"The US recognizes the importance of the Financial Action Task Force's work to combat money laundering and terrorist financing threats. Criminals and terrorists take advantage of the innocent and threaten our way of life even amidst the COVID-19 pandemic, and it is important that the FATF's work continues in this vital time," Treasury Secretary Janet L Yellen, said.

"We welcome the FATF's actions to enhance operational efforts designed to identify terrorist financiers and develop additional guidance in consultation with the private sector on virtual assets and proliferation finance, two key priorities of the United States," she added.

The FATF approved new guidance to clarify and improve adoption of risk-based supervision in line with the FATF Standards. The guidance outlines how supervisors should apply a risk-based approach to their activities, which includes communicating common expectations and identifying innovative practices to help improve the effectiveness of anti-money laundering/countering the financing of terrorism (AML/CFT) supervision.

SEC
The Securities and Exchange Commission has awarded a total $1.7 million to two whistleblowers in separate proceedings.

In the first order, the SEC awarded a whistleblower over $900,000 in connection with an enforcement action and a related action. The whistleblower provided significant evidence, including a critical declaration that helped expedite an investigation and enabled the SEC to shut down an ongoing fraudulent scheme preying on retail investors.

In the second order, the SEC awarded more than $800,000 for providing important evidence of false and misleading statements made to investors, resulting in the return of millions to harmed investors. The whistleblower provided assistance to the staff by participating in an interview and producing documents, the SEC said in a statement yesterday.

The SEC has awarded about $752 million to 138 individuals since issuing its first award in 2012. Identities of whistleblowers are not disclosed.