People Moves
Who's Moving Where In Wealth Management? - Cleveland Financial, Wealth Enhancement Group, Others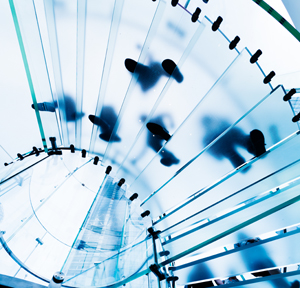 The latest senior moves in wealth and asset management from across North America.
Wealth Enhancement Group
Wealth Enhancement Group, which oversees more than $26 billion in client assets, has announced that Kunal Kapoor, chief executive of Morningstar, has joined its board of directors.
Kapoor joined Morningstar in 1997 as a data analyst and rose through a series of successively more senior management positions, including director of mutual fund research, director of business strategy for international operations and president and chief investment officer of Morningstar Investment Services. He assumed the role of CEO in 2017, succeeding Joe Mansueto, who founded Morningstar in 1984.
WEG has made a number of acquisitions since the start of 2020, such as the purchase of Wisconsin-based SVA Financial Group, a deal which added $3.2 billion in assets. The firm recently added chief operating officer Terri Kallsen, formerly executive vice president for investor services at Charles Schwab, and chief digital and marketing officer Utkarsh Patel, who previously led digital strategy for First Abu Dhabi Bank, as well as the addition to the firm's board of Charles Thomas, Microsoft's head of data science and growth analytics.
The business is located in the Greater Minneapolis area and was founded in 1997.
Cleveland
Cleveland Financial Group® has appointed John Nelson as a financial planner; he is based in the firm's new Akron, Ohio office, and also works with clients across Northern Ohio.
Advisor Group
Advisor Group, the US network of wealth management firms, has formed its National Advisory Board, made up of 12 financial professionals across its community.
Debra Brennan Tagg, president of BFS Advisory Group, will serve as the NAB's inaugural chair, while Erinn Ford, EVP, Advisor Engagement, will serve as the NAB's executive sponsor.
The board will deliver insights for Advisor Group's executive team on topics including technology, service, and product strategy. Existing advisory boards among Advisor Group's subsidiary firms will remain in place.
The founding members of the NAB include:
Debra Brennan Tagg of BFS Advisory Group (Dallas, Texas)
Brian Heapps of Innovative Financial Group (Nashville, Tennessee)
Kevin Myeroff of NCA Financial Planners (Mayfield Heights, Ohio)
Dean Harman of Harman Wealth Management (The Woodlands, Texas)
Aaron Titze of GT Financial Advisors (Woodbury, Minnesota)
Mary Sterk of Sterk Financial Services (Dakota Dunes, South Dakota)
Mike Rees of Bay View Capital Advisory Group, Inc (St Petersburg, Florida)
Chad Parmenter of Mirus Planning (Kirkland, Washington)
Kim Kropp of Moylan Kropp (Omaha, Nebraska)
Vince Morris of OneDigital Investment Advisors (Overland Park, Kansas)
Melanie Anderson of Financial Counseling Company (Evanston, Illinois)
Chuck Walker of Cornerstone Wealth Management (Trinity, Florida)