People Moves
Summary Of North America Moves In Wealth Management - December 2020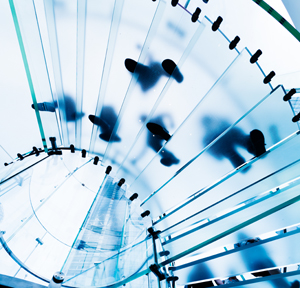 A round-up of senior moves in North American wealth management at the end of last year. Among highlights were new senior wealth appointments at Goldman Sachs, and law firm Dentons' appointment of a head for its family offices business.
BNP Paribas Asset Management appointed Luiz Sorge as the head of Latin America - a newly-created role. He is based in São Paulo, reporting to Sandro Pierri, global head of client group. Sorge is staying in his current role of CEO of BNPP AM Brazil alongside his new responsibilities for BNPP AM's operations in Argentina, Chile, Columbia, Mexico and Peru. At BNPP AM since 2001, he first became director of products for BNPP AM Brasil. In 2007 he became head of sales and product development for institutional and individual investors, external distributors and foreign investors. In July 2013 he was appointed CEO of BNPP AM Brasil.
UBS Private Wealth Management brought in a team of advisors together overseeing $1.7 billion in assets. The advisors are Scott Belveal and Adam Lambert. The duo, who joined the UBS Northeast private wealth market managed by Julie Fox, located in the Philadelphia office, report to branch manager Brendan Graham. They were joined by Max Hine, relationship manager, Kendal Glatthorn, team business manager, and Ray Farnesi, wealth strategy associate.
LPL Financial, the broker-dealer and registered investment advisor custodian, appointed advisor Bryan Schneider to join its broker/dealer and corporate RIA platforms. Schneider reported having served approximately $425 million in advisory, brokerage and retirement plan assets. He joined the group of advisors at Professional Wealth Advisors, an LPL wealth management team based in Downers Grove, Illinois. Schnedier, formerly at JP Morgan Securities, brings more than 20 years of experience to the team. He launched his career supporting the back office of a trust company, working his way up to becoming a partner wealth advisor managing assets for about 400 households.
Pacific Oak Capital Markets Group, which distributes alternative investments, appointed Jeff Namendorf as senior regional vice president; he is responsible for sales in Texas, Louisiana, Arkansas and Oklahoma. Namendorf began his career in financial services 30 years ago as an advisor. He transitioned to the wholesale side of the business and has sold mutual funds, annuities and alternatives. Most recently he was vice president regional director at Black Creek Capital Markets. He will be responsible for building and maintaining relationships with financial intermediaries in the broker-dealer, regional independent and RIA channels.
Raymond James welcomed financial advisors Richard Sjostedt, Robert Rice, Brian Robertson, and registered branch professional Steven Diehl to Raymond James Financial Services, – its independent advisor channel. The group is based in Mansfield, Ohio. The advisors joined from Merrill Lynch, where they collectively managed $130 million in client assets. Now affiliated with Raymond James, the advisors operate as Platinum Family Wealth.
Raymond James brought in financial advisor Lauren Rudd and his team to Raymond James & Associates, its employee advisor channel. Rudd and colleagues are based in Sarasota, Florida. Rudd manages more than $230 million in client assets and joins RJA's employee select advisor model from his own previously independent RIA firm, Rudd International, Inc, which cleared through Charles Schwab. Joining him at Raymond James are team members Patricia A Weeks, business operations specialist; Jose M Joia, associate vice president, investments; and Myree Simon, client service associate.
Raymond James appointed Marlene Debel to join its board. She is executive vice president and chief risk officer of MetLife. Debel has served in various leadership capacities at MetLife since 2011, when she first joined the organization as treasurer. In 2016, she was appointed chief financial officer for the company's US business, and in 2018, she transitioned to running retirement and income solutions, the company's institutional retirement business.
Ainge Advisory, an investment house concentrating on mergers and acquisitions, private equity and venture capital transactions, named Mark Broadbent as managing director of its legal and advisory services division. Broadbent has been an active advisor to angels, entrepreneurs, VC funds and growth-stage companies, particularly in the emerging Silicon Slopes tech corridor along Utah's Wasatch Front.
Angel Oak Capital Advisors, a US investment management firm specializing in value-driven structured credit investments, hired Jim Calla as senior vice president, institutional business development. Calla oversees the expansion of Angel Oak's institutional sub-advisory role for bank-owned life insurance (BOLI) separately managed accounts.
Calla has more than 30 years of experience in the financial sector. Most recently, he served as the national sales director at Meyer-Chatfield Group. Prior to that, he was the owner of World Currency USA, which facilitates foreign exchange transactions on behalf of community banks.
West Wealth Management, including private wealth advisor Michael West and advisors Andrew West and Laura Cook, joined the independent channel of Ameriprise Financial. They were previously at Raymond James. The advisors oversee $150 million in assets under management.
Dentons, the global law firm, appointed Edward V Marshall – a figure in US private banking and thought leadership in the sector – as global head of its family office and high net worth group. Marshall directs the firm's strategy and implementation to build out a program of insights, advice and access to improve the firm's offering to its family office and HNW clients. Marshall joined as a principal and is based in New York.
Before this role, Marshall was an MD at Boston Private. Prior to that, he was a director in the global family office group at Citi Private Bank where he led business development and program management for the North American team. He was a member of the UHNW and family office practice at Credit Suisse and managed client relationships as a relationship manager. He joined Credit Suisse from Booz Allen Hamilton where he was a member of its organization and strategy practice. Marshall began his career in the public sector working for the federal government in the US and abroad.
Marshall is member of the editorial board of the Family Wealth Report, and a core member and senior advisor to the UHNW Institute, a think tank. He is also a member of the board of directors for America's Warrior Partnership, a non-profit that acts as a force multiplier for veteran service organizations across the US.
Alex Brown, part of Raymond James, announced that Mark J Pomerantz had joined its Los Angeles office. The office is run by regional executive Gary Cohen. Pomerantz, managing director and client advisor, has worked in the financial services industry for nearly 40 years at Morgan Stanley, where he managed more than $658 million in client assets.
UBS Private Wealth Management appointed Jeff Lewis, Steve May, and John McColskey as managing director-ranked financial advisors in Atlanta, Georgia. All formerly worked for JP Morgan's private banking arm. Other joiners were Jessie Searles and Mary Bennett, who serve as relationship managers, as well as portfolio associate John Lindsey. The team reports to Lane Strumlauf, Southeast private wealth management market head.
Crestbridge, which provides administration, management and corporate governance solutions, intends to buy Ovation Fund Services, a business based in New Jersey. All Ovation employees became members of the global Crestbridge team. The New Jersey office is headed by Scot Hadley, Ovation's founder, who has over 23 years' experience in the sector. He established Ovation nearly four years ago. Prior to establishing Ovation, Hadley spent 18 years of his career at Paladin Realty Partners, an institutional real estate fund manager.
Impact Partners, a "strategic introductions" business working with ultra-high net worth clients, appointed family office figure Wendy Craft to join its advisory board. She is chief of staff at Fulcrum Equities, a single family office of Kent M Swig. Fulcrum is also a client of Impact Partners. Now in its fourth generation, Fulcrum has a strong focus in the real estate market, and co-invests with other families in a variety of businesses around the world. Prior to working with Swig and his family, Craft was general counsel to the Shepperd Family Office, an international investment entity located in Zurich, Switzerland.