People Moves
Who's Moving Where In Wealth Management? - CFA Institute, Advisor360°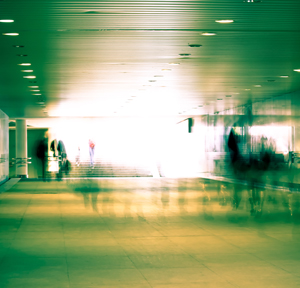 The latest industry moves in wealth management and related sectors across the US.
Advisor360°
Advisor360°, a provider of an integrated suite of productivity tools for advisors, clients, and broker-dealers, has appointed Chris Ollendike as senior vice president of sales.
In collaboration with the leadership team, Ollendike will develop the partner ecosystem and acquire new broker-dealer clients, the firm said in a statement yesterday.
Ollendike has more than 20 years of experience providing bank trusts, broker-dealers, and registered investment advisors with wealthtech solutions, ideas and strategies. His most recent position as executive vice president, director of sales was at InvestEdge, which sold to Featheringill Capital in 2020. Prior to that role, Ollendike co-founded FolioDynamix, a sales-focused software-as-a-service provider of investment management programs and wealth management platform solutions. (FolioDynamix was sold to Actua Corporation in 2014.)
"As Advisor360° enters its next stage of growth, Chris will be an important asset in leading our go-to-market efforts," Advisor360° chief executive Rich Napolitano, said. "Chris' expertise in consulting both start-ups and well-established firms on how to scale and tap into new markets, as well as his knowledge in WealthTech solutions, will help us drive demand in independent, insurance and banking broker-dealer clients."
Advisor360° is an independent company which was spun out of Commonwealth Financial Network in 2019. The company is based in Weston, Massachusetts.
CFA Institute
CFA Institute has appointed two new managing directors to join the leadership team. Paul Andrews has been named managing director of research, advocacy and standards, beginning March 1 in Washington DC, and Barbara Petitt has been named managing director of professional learning starting February 1 in Charlottesville, Virginia. Both will report to CFA president and CEO Margaret Franklin.
Andrews is currently secretary general of the International Organization of Securities Commissions (IOSCO) and has spent 25 years in national and international financial regulation. He will set strategic direction in the new role and position CFA Institute as "an innovator and thought leader in investment management," the institute said. It represents around 160,000 CFA charterholders worldwide in 164 markets.
Prior to IOSCO, Andrews served as VP and managing director of international affairs at FINRA, a not-for-profit that oversees US broker-dealers. He has also held senior positions at Nasdaq Europe and the National Association of Securities Dealers (NASD).
Petitt will oversee the group's professional learning strategy, including online educational content aimed at professional development. She is moving internally from her current role as senior head for curriculum and learning experience at CFA. Before that she was managing editor of its main publication, Financial Analysts Journal, and has held higher-education faculty positions in the US, the UK, and France.
"Both of these appointments signal our growing ambition and capabilities with particular regard to our work in research, advocacy and standards, and driving the future of professional learning to promote excellence in the profession," Franklin said. "Both Paul and Barbara bring a wealth of experience, professionalism, and intellectual rigor to their roles, and their expertise will be invaluable in advancing our mission."