People Moves
Who's Moving Where In Wealth Management? - Wealthspire, Sanctuary Wealth, Others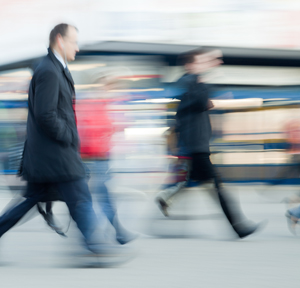 The latest senior moves in asset and wealth management from across the US.
Sanctuary Wealth
Sanctuary Wealth has welcomed a new wealth management firm, Alluvial Private Wealth, to its embrace. The business, based in Marion, Ohio, and led by Lars Olson, oversees $435 million in client assets under management.
In addition to Olson, the team includes his wealth advisor partners Manoj Sharma and Lisa Bush, both of whom worked with the Olson Vincent Sharma Group in Merrill Lynch's Marion, Ohio office. Alluvial Wealth will also have three wealth associates including Brooke Olson, Julie Webster, and David Olson, the last being Lars' father and a Merrill Lynch veteran who came out of retirement to work with the team.
Prior to launching Alluvial Private Wealth, Olson spent 26 years with Merrill Lynch, rising to the position of wealth management advisor, senior vice president. He became a Certified Financial Planner™ in 2004 and has continued his professional education and earning certifications throughout his career. Olson was certified as a Chartered Special Needs Consultant in September 2019. He earned his MBA from the Kellogg School of Management at Northwestern University and is a graduate of New College of Florida.
The Sanctuary Wealth network includes 42 partner firms across 18 states with more than $12.0 billion in assets under advisement. The Sanctuary Wealth Group includes the fully owned subsidiaries Sanctuary Advisors, a registered investment advisor, Sanctuary Securities, the broker-dealer, as well as Sanctuary Asset Management, Sanctuary Insurance Solutions, Sanctuary Capital Markets, and Sanctuary Global Family Office.
Wealthspire
Wealthspire Advisors, the investment advisor, has named Jim DeCarlo as its chief strategic growth officer. This is a newly-created role.
DeCarlo, based in Fulton, Maryland, will report to Wealthspire chief executive, Mike LaMena.
The move follows Wealthspire's acquisition of StratWealth, a wealth management firm serving families and retirement plans. DeCarlo, who served as StratWealth's CEO, brings over 25 years of global experience in the financial services industry.
Wealthspire Advisors oversees about $12.5 billion in assets under management, across 14 offices in eight states.
Argent
Argent Financial Group, the US group operating across much of the Southern states of the US, has appointed Jason Farrington as creative director. The firm said it has been expanding, promoting figures such as Sarah Warren, vice president and director of marketing and Taryn Clark, communications director.
Farrington will be responsible for maintaining brand standards and design work that in the past required businesses to use outside vendors. He will also be the point of contact person on Argent's websites and reports to Warren.
He is former owner and president of Shreveport creative firm Summiteer Creative, which previously worked with Argent on a recent redesign of the company's website. Before founding Summiteer in 2016, he was the owner and creative director of Gorilla Design Studio in Shreveport for 10 years. He received his B F A in graphic design from Louisiana Tech University in Ruston. He is also a member of several professional organizations, including the American Advertising Federation and the Ruston Chamber of Commerce.