Raymond James Appoints MetLife Senior Figure To Board
Tom Burroughes, Group Editor , December 3, 2020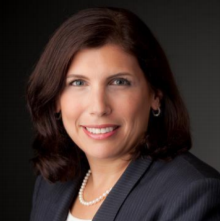 The newly-appointed figure has more than 30 years' experience in financial, strategic and risk management roles, and has served in leadership roles at MetLife since 2011.
Raymond James has appointed Marlene Debel to join its board. She is executive vice president and chief risk officer of MetLife.

As well as joining the board, effective December 2, she will serve on the audit and risk committee. All other committee assignments remain the same.

"With more than three decades of experience in financial, strategic and risk management, Marlene is a proven business leader who has helped guide organizations through periods of significant growth and change," chairman and chief executive Paul Reilly said. "As we continue to anticipate and react to the evolving marketplace and regulatory environment, I'm confident Marlene's unique perspective will be valuable in helping us deliver on the firm's long-term growth strategy."

Debel has served in various leadership capacities at MetLife since 2011, when she first joined the organization as treasurer. In 2016, she was appointed chief financial officer for the company's US business, and in 2018, she transitioned to running retirement and income solutions, the company's institutional retirement business.

In May 2019, she began her role of chief risk officer and became a member of the executive group. Prior to joining MetLife, Debel was global head of liquidity risk management and rating agency relations for Bank of America. She joined Bank of America with the acquisition of Merrill Lynch. In her 20 years at Merrill Lynch, she held a number of leadership positions, including assistant treasurer.

Debel earned a BS in finance, magna cum laude, from the State University of New York at Albany and an MBA in finance from Fordham University. She sits on the board of the Women's Forum of New York.