Change At Top Of Sun Life Financial
Tom Burroughes, Group Editor , December 2, 2020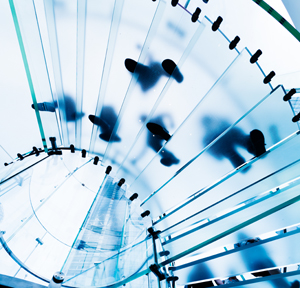 The business, which is based in Canada, operates worldwide and provides services including wealth and asset management.
Sun Life Financial, the Toronto-listed global group that provides wealth management among its offerings, today announced that its president and chief executive, Dean Connor, is to retire in August next year.

Kevin Strain, executive vice-president and chief financial officer, will be made president and a member of the Sun Life board of directors effective February 15, 2021. He will assume the CEO role when Connor retires. (The men are pictured below.)

"In his 14 years at Sun Life and nearly 10 years as president and CEO, Dean retires after a distinguished career where he transformed Sun Life to become one of the top insurance and asset management companies in the world," Bill Anderson, chairman, said in a statement.

Connor's time at the helm has coincided with a 12 per cent annual rise in underlying earnings per share, annualized total shareholder return of 19 per cent and a rise in assets under management to C$1.2 trillion ($926 million) from C$466 billion.

Strain – the forthcoming CEO - joined Clarica in 1997, which was acquired by Sun Life in 2002. He has held senior business and financial posts including the leadership of the Individual Insurance and Investments business in Canada. He launched Sun Life Global Investments (now known as SLGI Asset Management) before assuming leadership of Sun Life Asia in 2012, where he expanded into Vietnam and Malaysia and built the firm's distribution capabilities in the region. He returned to Canada in 2017 where he assumed the role of executive vice-president and chief financial officer along with responsibility for corporate development and enterprise services.

Strain will continue working with Connor and the board to recruit a new chief financial officer in the first half of 2021. Until a new CFO is appointed, Strain will retain that title and responsibilities.
Sun Life operates worldwide including Canada, the US, the UK, Ireland, Hong Kong, the Philippines, Japan, Indonesia, India, China, Australia, Singapore, Vietnam, Malaysia and Bermuda.