Who's Moving Where In Wealth Management? - BNY Mellon Wealth Management, Cresset, Others
Editorial Staff, December 2, 2020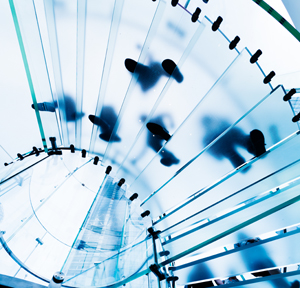 The latest senior moves in North American wealth management.
BNY Mellon
BNY Mellon Wealth Management has appointed Dawn Guffey as senior director, wealth management.

Guffey is responsible for managing portfolios as well as providing strategic planning and advice for ultra-high net worth families and their private foundations. Based in Naples, she reports to market president, Barry McKenzie.

At BNY Mellon since 1984, Guffey has served in roles such as chief investment officer in the cash investment strategies group, and most recently, as a corporate senior information risk officer and privacy steward for BNY Mellon Investment Management. Subsequent roles included executive vice president and senior portfolio manager for BNY Mellon Cash Investment Strategies, senior portfolio manager at Standish Mellon and portfolio manager and trader for Mellon Bank in the capital markets business.

Guffey, who earned a bachelor of science degree in business and managerial economics from Carnegie-Mellon University, is certified in risk and information systems control (CRISC) ISACA.

Cresset
US-based Cresset Partners, a subsidiary of Cresset Capital, has appointed Megan Kellerman as a managing director of business development.

Kellerman most recently served as a principal of business development for the client group at GCM Grosvenor in Chicago, where she was responsible for sales and client relationships for pensions, endowments, foundations, family offices, and RIAs. Prior to that, Kellerman worked as a client relationship manager for William Blair.

Kellerman earned a bachelor of science in finance from The Pennsylvania State University and is a CFA Charterholder. She also serves on the boards of directors of 100 Women in Finance, Chicago Chapter; and The Guild of the Chicago Botanic Garden.
Cresset Partners provides investors with access to alternative investment opportunities in private companies, real estate, and sponsor products.
Thrivent Advisor Network
Thrivent Advisor Network, the platform for independent advisors, has appointed RIA industry veteran Gary Foster as senior business development officer. With more than 20 years of experience, Foster joins from LPL Financial.

For the past 15 years, Foster has served in various business development roles at LPL, most recently as regional director, vice president of business development. Prior to this, Foster worked in business development for Motif Capital, Pershing Advisor Solutions and Raymond James Financial Services, where he started his career.

He holds the FINRA Series 7, 9, 10, 24, and 63.

Foster is the second senior business development officer to join Thrivent recently, following Matthew Sines, another industry veteran who came on board from Raymond James Financial Services a month earlier. As of July 2020, Thrivent Advisor Network reported over $1.3 billion in assets under management. Since that time, the firm has had significant growth with total projected assets under management for the end of this year approaching $4.5 billion.